Blog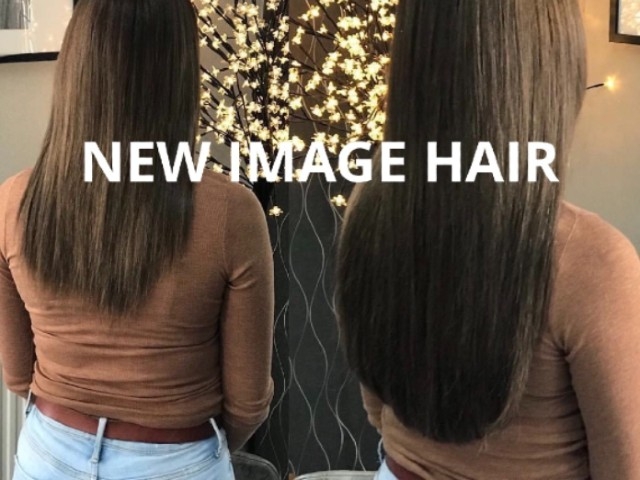 Synthetic Hair Extensions Vs Human Hair Extensions
03-01-2020
Synthetic Hair Extensions Vs Human Hair Extensions
When it comes to hair extensions, you have quite a lot of options to choose from. No wonder it can be confusing! There are various ways to have them installed, and various types of hair to choose from; human hair from all around the world is used for hair extensions. It's possible to buy synthetic hair in pre-made extensions, and this is commonly seen in wigs. Some synthetic hair sometimes looks quite real, but there are major differences between synthetic and human hair.
Let's take a look at what those differences are:
Hair Extension Longevity
Human hair extensions can last a long time provided that proper maintenance is done. If you don't brush and wash your extensions regularly and with the right tools, the hair won't go the distance. Since good hair extensions are not cheap, we always give our clients advice on taking the utmost care of their hair. When they do so, top quality hair can last up to a year – meaning that the hair can be reinstalled up to five or six times.
Synthetic hair extensions will probably only last for between one and three months. They aren't built to go the distance and are less resilient than human hair.
How Extensions Respond To Weather
Genuine human hair extensions need more maintenance than synthetic ones. As it is natural hair, it will respond to the elements just as your own hair would. Since the extensions will be matched closely to your own hair, this is even more likely. If it's humid or raining outside, you might find that your style is affected.
Synthetic hair has been created a certain way, meaning that it has a kind of memory, or default shape and range of movement. Even if it gets wet, once dry it will be exactly as it was. You might need to brush or wash it from time to time, but that's about it. It won't be affected by the elements in the same way as human hair is.
How Extensions Respond To Styling Tools
Your human hair extensions will respond to heat as your own hair does. That means that yes, it's OK to use heated styling tools on them. However, we recommend you don't overuse these if you don't want your extensions to dry out or split over time.
Although it's possible to find synthetic hair that can take the heat, most can't withstand high temperatures and will melt. It should never be introduced to your straighteners or curling tongs. This means that if you want curly hair, you would need to buy pre-curled synthetic hair; there isn't much versatility in terms of style.
Colour Treating Hair Extensions
It's totally possible to dye real human hair extensions. However, if you're going to dye them yourself, you should note that the hair may respond slightly differently to your own hair; it could be more porous and take in more colour, or hold the colour for more (or less) time than your own hair. Harsh chemical dyes may damage it irreparably, especially if you repeatedly dye it; on top of this, it could be that the extensions were dyed already anyway, so they've already been subject to one round of chemicals.
If dying hair extensions, it's important to choose the perfect hair dye colour - and a high quality dye. If you come to our hair extension salon in Manchester, we can blend the hair to match yours exactly, but if your own hair is dyed a non-natural colour, we can dye your extensions for you.
Synthetic hair extensions, on the other hand, generally should not be dyed. If you attempt to colour treat this kind of hair, you're probably going to make a real mess of it, and there will be nothing you can do to sort it out.
Appearance Of The Hair
Real human hair extensions should look totally natural. There will be pretty big differences in terms of quality, depending on where the hair has come from. For example, Russian Remy hair extensions are the highest quality you can get, so they look incredibly natural. As always, price reflects quality, but we are here to help you choose the right hair extensions for your needs and budget. Human hair, when blended well with your own, will be indistinguishable. It should move the same way as yours too.
It is possible to blend synthetic extensions with your own hair and it may not be obvious to the eye. However, synthetic hair will have a slightly different feel than your own hair, since it is made from fine plastic fibres (basically, low-grade acrylic) that have been heated and then divided into strands to make each hair fibre. As you would expect, synthetic hair is therefore cheaper than human hair.
Synthetic or human hair extensions?
We don't suppose it will come as a huge surprise to you that we only use human hair at our Manchester hair extension clinic. As far as we are concerned, it looks better, it's easier to blend, it lasts longer, you can do more with it and it feels nicer. For us, it's a no-brainer!
If you are interested in getting hair extensions in Manchester, you know where to find us. Consultations are free and our reputation speaks for itself – we guarantee you're in safe and experienced hands, so give us a call when you're ready.
---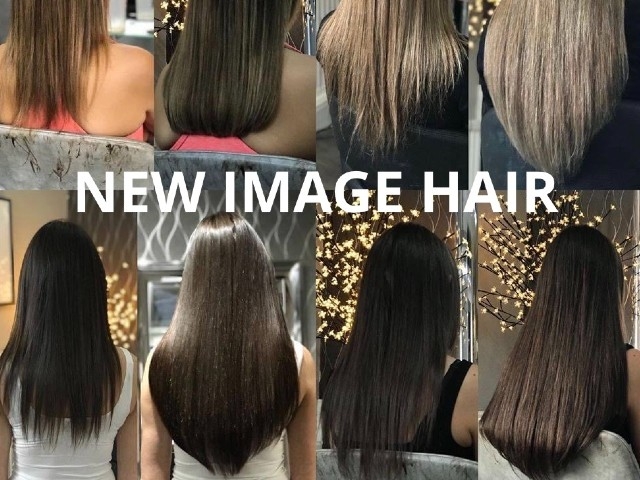 Fancy a New Image in 2020? Here's a Heads Up from Our Hair Extension Client
11-12-2019
Fancy a New Image in 2020? Here's a Heads Up from Our Hair Extension Client
It's 2020 already… where does the time go? We have been bestowing our clients with beautiful hair extensions for more than 25 years, and we have to say it never gets old. This year we're looking forward to making even more women feel their absolute best, but we also realise that when you've never had hair extensions before, you may feel a little nervous about making a dramatic upgrade.
With this in mind, we thought it would be nice to share some experiences our previous clients have had at our Manchester hair extension salon. Perhaps this will be just the thing to help you feel confident in your decision… and if so, congratulations! Now is as good a time as any to become your most beautiful self, and we'll be more than happy to make that a reality for you.
Here are some reviews from women who hadn't been to us before and felt a little nervous, but left feeling on top of the world. These should give you an idea of what to expect from the New Image team:
On blending, colour matching, and aftercare advice
"I came to the salon for extensions, and I was initially apprehensive as I naturally a blunt have bob… it can also sometimes be hard to colour match my hair. Steve and the girls at the salon have completely blown my expectations out of the water. They blended my hair so perfectly, as well as getting the colour spot on. Once my extensions were in, they were cut into a more wearable style and length.
Other places I have gone to would normally leave the blunt extensions as they are. I have received the best aftercare instructions and I've been advised on which products to use and how to brush my extensions, which is great as now I know how to make my extensions last longer. I feel like a new person now that my extensions are in and I would 100% recommend anyone to the salon. Don't go anywhere else because you won't find better! Thanks so much."
Louise Rushton
Strong communication, friendly service and an added bonus
"After hearing so many good reviews about this salon I decided to book myself in for hair extensions after having a very bad hair extension experience elsewhere. Steve was absolutely amazing with communication and made me feel confident to come to him for extensions.
After travelling from Shropshire, I can honestly say I was not disappointed from walking in to finishing. The staff were so inviting and friendly, and not to mention the extensions were so thick! They even gave me an extra 10 hair extensions free of charge due to my hair being so thick! Highly recommended."
KellyMarie Ashcroft
Fast, professional work and helpful advice
"I had an amazing time at New Image! I had a phone consultation straight away and Steve was incredibly enthusiastic, friendly and helpful. I also got colour matched perfectly. On the day, Sam was amazing: mega quick and perfect work! Love, love, love my new hair! Thanks guys. I definitely recommend!"
Beth Jane
Faith restored after a bad hair extension experience
I have to say that these guys are true professionals. I have had several bad experiences with hair extensions before and only one of them was good, but even that didn't touch what these guys have done. They not only talked me through everything that had been done with the current bodge job, how and why, but they systematically corrected it with amazing results.
It couldn't look and feel more natural. It's a 100% improvement on what I had - I can now run my fingers through my hair, brush it without ripping my hair out, and tie it up without pain (and rings showing all over the place). It is totally neat and I had no issues sleeping on it without discomfort, which is a first.
After this experience I wouldn't go anywhere else. It's just not worth it, as you'll be going back for endless corrections and damaging your hair incrementally otherwise. I was shocked when I saw the state of my hair from the previous jobs, but the New Image team have given me confidence that it will be able to grow naturally again now with their extensions in it. They made sure I fully understand how to look after it and have gone the extra mile to make sure I'm fully happy with it... which of course I am. Thanks a million."
Caroline Knight
Tears of joy and total transformation
"I cannot believe how fantastic my hair extensions are. I am actually crying, I am so chuffed with what a professional job Steve and Chloe have done! I had previously been to one of Manchester's top hair extension salons and was not happy at all with the end result as the colour match was not right and the hair itself incorrectly placed. I came to Steve as the reviews was excellent and put all my trust in him.
He and Chloe have done a truly fantastic job and I would recommend to anyone who's had a bad job done before and has lost faith in ever having hair extensions ever again to go and see Steve and his team. I will never ever go to another salon or trust anyone with my hair again except Steve and his team. I love my hair now and what's even better I have the thinnest finest hair and you can't even see the extensions! Amazing job! Thank you, thank you, thank you!!"
Maria Stockton
As you can see, at New Image we go all out to make sure our clients are 100% happy with their new hair extensions. We are proud of our work and we want you to be too! Feel free to get in touch for a free hair extension consultation and we'll be ready to get your new 2020 image underway when you are…
---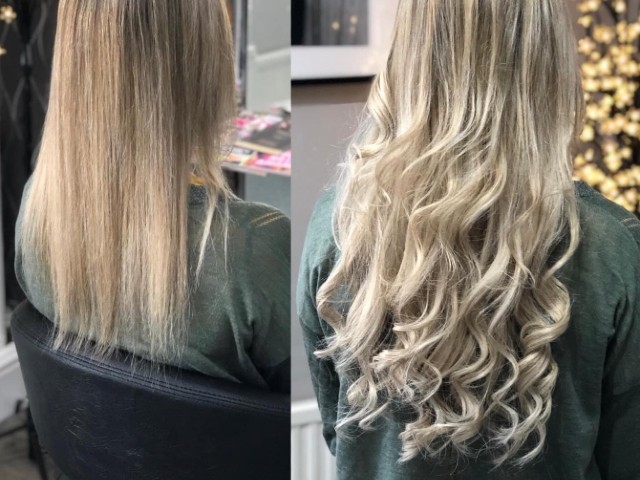 Micro Rings or Nano Rings… What's the Difference?
30-11-2019
Micro Rings or Nano Rings… What's the Difference?
For those not fully conversant with hair extension methods and equipment, the various different applications may seem a little confusing. You can get hair extensions in the form of fusion bonds, weaves, tape-ins, micro rings and nano rings, but by far the most popular (and convenient) are micro rings.
Micro rings and nano rings are both commonly used for hair extensions, and both are generally made from copper; good ones have a silicone inner to protect your hair. Both also have a similar application method, but there are a couple of important differences worth knowing about before you get hair extensions. There is a reason why we only use micro rings at our Manchester hair extension salon… read on for more information and the differences between micro and nano rings, including why we don't use both:
The size difference between micro rings and nano rings
Looking at micro rings and nano rings, it's obvious that they are similar in appearance. The main difference between the two is the size. Nano rings are around 90% smaller in size than micro rings, and are about the same size as a ballpoint pen nib.
Micro ring hair extensions should not be noticeable at all in your hair, if installed correctly. However, some people prefer that the rings are as small and invisible as possible, so they go for nano rings. Both micro rings and nano rings are comfortable to wear. People with exceptionally fine hair might opt for nano rings so that their hair extensions are not noticeable, but here at New Image, we're adept at installing micro rings in any kind of hair without them being noticeable – after all, that's our job!
The difference in fitting nano rings versus micro rings...
There is barely any difference at all in the fitting techniques for nano and micro rings. The equipment used to install both types of rings is exactly the same, as follows:
Micro rings or nano rings
Pulling needle
Comb
Hair extension pliers
Apart from the ring size, there is a difference is in the hair extension tip. Nano rings can only be used with nano tip extensions, which each have a tiny loop of metal, plastic or acrylic wire inserted into the keratin-reinforced tip – this is what allows them to be fitted with such small rings.
Micro rings are used to install standard stick-tip hair extensions. You can't use nano rings with these stick tip extensions as they don't have the wire loop, and you can't use micro rings with nano tip extensions as they are too large.
Why we use micro rings over nano rings at our Manchester hair extension salon...
So here's the biggie, and it's a game changer for us on the hair extension front. We believe that in order to do the best job of hair extension installation, we have to get the colour matching exactly right. Although nano rings are a convenient installation technique, they make it difficult to get an accurate colour match since the hair extensions come pre-bonded and ready for installation.
With micro rings, that isn't the case. We get to pre-blend the hair to match our clients hair shades exactly, and then we can bond the tips ourselves before attaching the hair extensions with micro rings. We wouldn't do it any other way, as we know for sure this creates the most natural look possible.
Thinking of getting hair extensions fitted in Manchester?
Come and see us at New Image hair extension salon in Manchester for a free consultation and we will be happy to answer any questions you have. Whatever type of hair you choose, from Russian Remy hair to European hair, and whichever application you prefer… we guarantee you'll leave us feeling more beautiful than ever!
---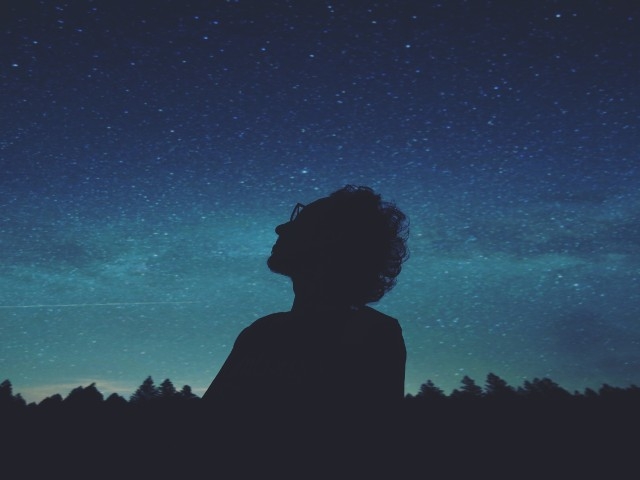 4 Common Hair Extension Myths Debunked
07-11-2019
4 Common Hair Extension Myths Debunked
Hair extensions are now more popular than ever, which is something we can vouch for as the leading hair extension salon in Manchester. We see women every day who have taken their inspiration from celebrities such as Kate Middleton (so we hear!)… and also from our other customers, we don't mind admitting!
One thing we're getting used to is questions from our new clients, and we welcome those. We want to be sure you know what you're getting into before you make a commitment to having hair extensions. It's the same as anything that requires maintenance – you'll need to take proper care of them, so it doesn't hurt to know as much as you can about these beauty-enhancing wonders!
That's why we've decided to debunk a few of the most common hair extension myths that seem to be doing the rounds. After all, knowledge is power, as they say! Here are four common perceptions on hair extensions, followed by our professional take on the matter:
1. The best hair extensions come from India
No, that's not strictly true. Although Indian hair is fine and curly (so can look natural) it isn't so great for hair extensions for a few reasons:
The hair breaks easily
The pigment is very dark and can be damaged by lightening processes
Extension processing in India is generally not high quality compared to other countries
For this reason, we don't use Indian hair for hair extensions. The same goes for South American hair, which in our experience is lower in quality to hair from other countries – there aren't many good suppliers either. Our preference is both European and Russian Remy hair, as the quality is much higher and the pigments are lighter so they're easier to colour, taking dyes better.
2. You shouldn't chemically treat hair extensions
OK, we all know that dying or bleaching hair reduces the quality somewhat. However, that depends on the quality of the dye and the process used. However, our chemical treatments are gentle and don't compromise the quality of our hair. It is necessary to dye some hair, as there are some hair colours that are not natural, such as bright reds and purple shades.
Sometimes our clients want extensions to match their regular dyed colour, so we choose hair from a selection of shades and mix them to blend with it. We don't recommend that you dye your extensions yourself, as you might damage them with poor quality dyes or incorrect processing.
Ladies who are looking for the highest quality hair tend to go for Russian Remy hair extensions, since these are the best in the world. It is very unusual to be able to source light blond Russian hair, which makes natural blonde incredibly expensive when it is available! Russian hair is lightly pigmented, so it can be bleached easily… and since you won't need to keep on bleaching extensions as you would your own hair, you don't need to worry about fading or damage.
3. You don't need much training to install hair extensions
Well, that's completely untrue. You need a lot of training and experience to do a great job in hair extension installation. We've lost count of the number of repair jobs we've had to do, but the worst thing is that a lot of women didn't even know how bad the installation had been – they don't know what to look for and couldn't see it up close anyway. Never let amateurs mess with your hair – that's how you end up with broken, damaged natural hair and bald patches… it's simply not worth it.
We have decades of experience between us in our Manchester hair extension salon, and it shows. As mentioned above, we are careful to source the best quality hair extensions, so we're not going to fall at the next hurdle if we can help it! Our installation processes are precise and refined, and we never let anyone leave the salon without a perfect hair extension job. If anything was ever to go wrong after a client has left, we are here to solve the problem.
4. You don't need much training to remove micro ring hair extensions
Actually, there is some truth to this. We don't particularly recommend removing them yourself as there's more chance of damaging your hair. However, it is possible to do so using little pliers to open your micro rings gently and carefully, before slipping the extensions out of the ring.
We do recommend that if you really can't get to our Manchester hair extension clinic, you get a friend to remove them for you. It's a little tricky to do at first but with some small pliers and a steady hand, it's possible. See this micro ring removal video for a demo.
We hope you've found this article educational… if so, check our regular blog for many more insights, tips and ideas about hair extensions. Otherwise, pop into our Manchester hair extension clinic or give us a call for a chat!
---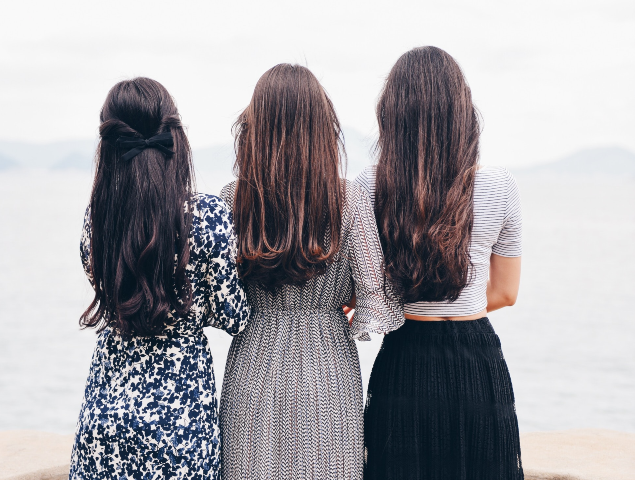 Hair Extension Statistics and Trends That Might Surprise You
13-10-2019
Hair Extension Statistics and Trends That Might Surprise You
Perhaps in part due to media influence, women of today are very identified with their hair. It is a vital part of one's look, and relates largely to self-confidence. It is little wonder then that we so many women come through our Manchester hair extension salon doors every day – and all year round.
Our hair changes over time – sometimes quite dramatically. This can be due to hormonal changes, illness, chemical damage or even just ageing. For this reason women turn to hair extensions to replenish or enhance their looks, and this is a trend that has caught on all around the world. The hair extension industry is now booming, and it is interesting to take a look at some of the trends and statistics around hair extensions.
Let's take a look at the most interesting hair extension statistics:
1. In 2011, more than 16,000 tons of hair products from wool to human hair were exported on order to be made into hair extensions and wigs. The year before, that number was more like 12,000 tons. The supply chain for human hair globally is growing at an eyebrow-raising rate of 40% per year.
2. Every year, the total export value for the hair extension industry amounts to around $1 billion, with imports amounting to about the same.
3. By 2023 (according to Research and Markets), the global industry is predicted to reach a market value of $10 billion.
4. In the United States alone in 2017, the hair extension industry reached revenues of $346 million, with more than 1,000 businesses supplying and fitting the hair products. This equates to around 3,000 employees working in the hair extension industry.
5. According to Final Step Marketing, of all the countries in the world, China is the major exporter of hair for wigs and extensions, having shipped out more than 7,000 tons in 2011. This was valued at more than $56 million. At this time, China also tripled its Indian hair imports to 1.1 kilograms, which was up from only 800 pounds back in 2009.
6. In terms of total value, India is the big hitter. In 2011, India exported around 2,000 tons of hair at a cost of $220 million (again, according to Final Step Marketing).
7. In 2013, HM Revenue and Customs documented over £38m of hair entering the UK, making it the third biggest importer of human hair in the world.
8. Hair extensions in the United Kingdom have tripled in popularity since 2005, whereas in wigs has decreased in this timeframe.
9. 34% of women admit that wearing hair extensions is a regular part of their beauty routine, and 76% of hair extension users say that they chose them because they add value to their image.
10. Women in the UK typically keep their hair extensions in for between 2 and 4 months before having them removed, refitted or replaced - depending on the condition of the hair extensions, which may by then have dried out to some degree. At New Image, we often advise visitors to our Manchester hair extensions salon to choose Russian Hair extensions, which last for a long time due to their superior quality.
11. According to Final Step Marketing, around 90% of the world's population has dark brown hair. As a result, the hair extension industry tends to receive less naturally blonde hair. Rarity inevitably dictates price.
12. 81% of women are satisfied with the their hair extensions when they first see their reflection after installation, says the National Institutes of Health.
13. How permanent do women consider their hair extensions to be? In America, 2% consider them so, while 49% will say they're semi-permanent. 40% think of them as a temporary boost to self-confidence.
The fact is that even when women cannot afford genuine human Remy hair extensions, they will seek out an alternative to enhance their hair. Today's most popular hair extensions are micro rings, which we install a lot of at our Manchester hair extension clinic. We know we're the best in town, but if you are wondering whether you should choose us, read more.
It doesn't have to cost the earth, and we have a range of different hair types and installation methods to suit. We custom match colours to make sure you achieve the perfect look, whatever the hair quality you opt for. We're here to help, so get in touch to find out what we can do for you.
---