Blog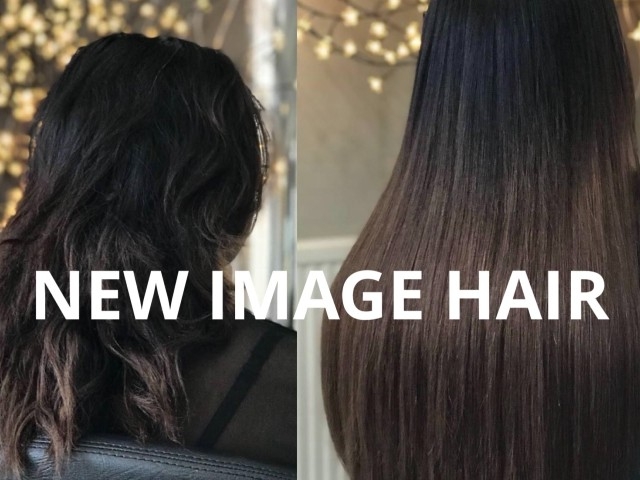 How to Avoid These 5 Common Hair Extension Installation Errors
13-11-2018
How to Avoid These 5 Common Hair Extension Installation Errors
How do you know when somebody has had a perfect hair extension job? You don't… unless they tell you. At New Image Hair Extensions in Manchester, we always make sure that every client leaves us with undetectable hair extensions. We've been operating for over a decade and because of this, we have long since perfected our installation techniques.
You might assume that installing hair extensions is a simple task, and on paper, perhaps it is - but the reality is that there's a lot that can go wrong. This article aims to educate anyone thinking of having hair extensions installed, because time and time again we've had clients come to us for corrections. It's a shame that they've wasted precious time and money investing in extensions with an unskilled extensionist, but it's the same in many industries.
You have to know what you're looking for and which questions to ask to ensure you're getting a quality product or service. Below is our guide to the most common hair extension installation mistakes; hopefully this will help you avoid costly errors and damage to your natural hair.
1. Common error: Poor Spacing
Your extensionist should be able to look at your hair and assess it wisely. If you have very fine hair or not a lot of it, installing too many hair extensions is asking for trouble. Even if your hair is thick and you have a plenty, it's still possible to install too many extensions.
There are times in life when less is more, and your extensionist should know when that is. Too many extensions will overload your natural hair, causing pain in the scalp. On top of this, it can look pretty obvious, which defeats the object.
2. Common error: Poor spacing and positioning
At New Image Hair Extensions in Manchester, we understand the importance of proper positioning. That's why we make sure that extensions are installed in very neat, strategically placed rows. Your extensions won't be placed too close together; we leave approximately one little finger's width between extensions. This helps them to appear natural and doesn't overload your own hair. Poor positioning (as per the below photo) will cause terrible damage to your hair.
We also make sure that the extensions are not placed too close to your hairline, so that you can wear glasses or shades without them getting caught up. This also makes your extensions harder to spot when wearing your hair up. Your natural hair will cover the micro rings or fusion bonds when you gently pull it into a ponytail or bun.
The same goes for the amount of natural hair selected for the base of each extension. Each section of natural hair should be more or less the same size and density as the extension being applied. If it is too thin, it won't be able to hold the extension in place long term. If it's too thick, it will look and feel unnatural.
3. Common error: Installing on messy partings
Not everyone has a regular, even parting but when installing hair extensions it's so important to not install around a messy parting. A clean parting should be set carefully before installation - and in the same position that it will be set ongoing. This will make it easy for you to brush and style your hair every day, which is crucial for good maintenance, lasting extensions and damage limitation.
4. Common error: Mismatching the colour
It is vital to be sure the colour of your extensions is a perfect match to your natural colour. We take into account when your hair has been dyed, and how it may fade over time. We don't recommend dying your hair extensions, so we take care to get this right from the offset. Dying your own roots is fine, although it is a lot easier to have a professional do this for you.
It is normal for us to blend different colours of hair together to achieve a more natural look for your extensions. We probably won't use one flat colour over the whole head, unless it's an exact match to a single-coloured natural hair. We colour match at the ends rather than the roots, and sometimes we'll use different shades to create highlight or lowlight effects. The more dimensions present in the colour, the more natural extensions tend to look.
5. Common Error: Installing inappropriate lengths
While it may be your dream to have Rapunzel-style locks flowing past your bum, this may not look so great in reality. It all depends on the quality and length of your natural hair. This is something we'll assess and advise on honestly when you come for a free consultation with us.
If you come to us with a bob asking for 25" extensions, we'll probably have to say no. We want you to look the best you can, so we're more likely to add in various lengths of extension to work seamlessly with your natural hairstyle. This kind of layering can make it look like you've had a quality haircut, while adding plenty of volume. If your hair is around shoulder length or longer, we'll be able to apply longer extensions without it looking superficial.
You might end up with 13", 17", 21" or 25", but one thing we'll take care about is making it look like your hair is all yours. What you'll find is that wearing properly-installed hair extensions for an extended period allows your natural hair to grow freely, and the longer this grows, the longer your extensions can be next time. Lastly, after we have installed your hair extensions, we'll slide-cut the extensions around the front and bottom to frame your face and perfect the overall look.
We're happy to talk to you about installing your extensions, so call us for a chat, a consultation or an appointment whenever you're ready.
---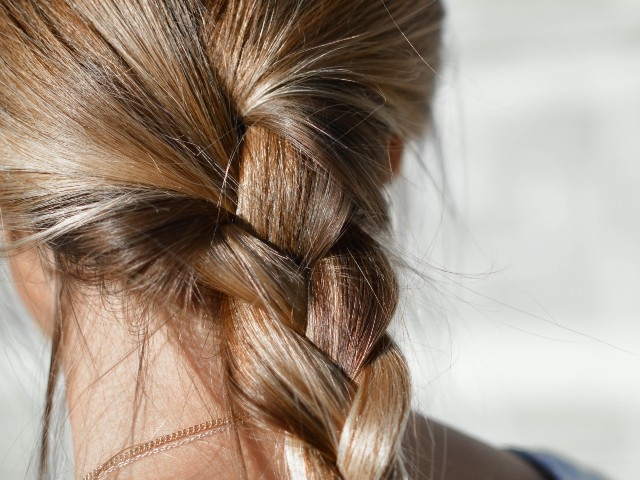 5 Simple Ways to Reinvent Your Look
10-09-2018
5 Simple Ways to Reinvent Your Look

There are times in your life when you look in the mirror and what reflects back just isn't really working for you any more. It doesn't mean anything is wrong, per se, but it seems to be human nature to crave change. Given that clothing, makeup and hairstyles are forms of expression, we can use them to change the way we put ourselves across to the world.
When there has been a big change in life circumstances, people often make drastic changes to their appearance too; for example, the 'relationship break up/hair cut' scenario. However, we really don't need a reason. Fancying a change is completely normal, but sometimes it's hard to find the inspiration for this reinvention. At New Image Hair Extension Centre, our extensionists are masters of reinvention!
Here are our best tips on how you can reinvent your look with minimal effort:
1. Change Your Hair Parting
It's amazing what a simple change in hair parting can do to make you feel different. If you've been parting your hair the same way for as long as you can remember, why not have fun experimenting with a new parting? If you normally part your hair on the left, try parting it on the right for once. A more drastic change would be a centre parting, if this suits your face.
You might be surprised at how much difference this makes to your appearance. It can add a fair bit of volume at the roots, for one thing. The way your hair frames your face can change completely! You could find that your hair is resistant to the re-positioning, as your hair has been 'trained' to sit a certain way. If so, change it just before bed and apply styling products to hold it in place. Add a headband to make sure it can't move, and when you get up the next morning, your parting should be fixed in place.
2. Go Bold With a Red Lippy
Lots of women think they can't wear red lipstick. They'll say it doesn't suit them, or worry that it's going to attract too much attention. They might even forgo it in case it stains their teeth. Well, firstly, there's always a shade of red that will suit your skin tone. Secondly, what's the point in reinvention if nobody notices it? Lastly, you can easily fix lipstick in place with a product designed for that purpose. As a bonus, red lipstick can make your teeth look whiter!
So it seems that there is no reason at all not to wear red lipstick! It doesn't even matter what time of day it is. If anything, wearing red lipstick during the day makes much more of a statement than wearing it at night. If you're not used to bold lip colours, you're definitely going to feel reinvented with this one! It's amazing what a bit of colour can do.
When choosing your shade of red, remember that blue-based reds that flatter almost all skin tones. If you're still not sure, aim for something that's not too 'warm' or 'cool'; somewhere in the middle is a safer bet.
3. Invest in Some New Accessories
Nobody says you have to replace your entire wardrobe to feel good. Often, it's all about the way you accessorise. The addition of a few choice accessories can make it seem as if you did buy yourself a whole new wardrobe! A new handbag is a great place to start, as is a statement necklace, or perhaps a headscarf or hat.
If you normally go for plain colours, opt for something bold, brightly coloured or patterned. If you normally wear an understated chain, go for a large, beaded necklace or one with plenty of jewels on it. The more different your accessories are to your usual 'go-to' style, the more you will feel reinvented!
4. Reassess Your Wardrobe
We all hang onto those sentimental items that we haven't worn for years. Similarly, we hold onto things that aren't quite right but cost too much to just bin… and then there are those items that we are sure we're going to wear sometime soon but they just never seem to come off the hanger. The reality usually looks something like this: our wardrobes are crammed full of stuff we are never going to wear, and we can't see the woods for the trees.
By ruthlessly going through our wardrobes and getting rid of the excess, the chances are we will unearth items we had forgotten about. Try on old things with new, and re-determine which are the classic items. You'll be surprised at what comes together with a bit of experimentation – but the golden rule is to hang on only to things that you really will wear, and mix them together in a new way. It's a fun game, if nothing else!
5. Bite the Bullet and Get Some Hair Extensions
If you haven't had hair extensions before, you might not have considered the fact that extensions are one of the best ways to reinvent your entire look. You can't help but feel like a different person when you suddenly have a main of long, thick and shiny hair. It may seem like a luxury, and perhaps it is… but life is short, and if you truly want to change your look for the better, there aren't too many methods to match this one.
Walking down the street with your new mane swaying is a feeling that's hard to put into words. When women leave our salon, they invariably feel confident. They are beaming queens of reinvention! When you combine hair extensions with your 'new' outfits, handbag and necklace, plus that vibrant red lipstick and possibly even a new parting, there's no doubt about it… you're going to feel like a new woman!
New Image Hair Extension Centre are the leading professionals for hair extensions in Manchester. We strive for perfection and always put everything we've got into our work. Our clients always come back for more, so we know we're doing a great job! If you're looking for hair extensions around the Manchester area, give us a call or drop in for a free consultation. We are ready and waiting to reinvent you!
---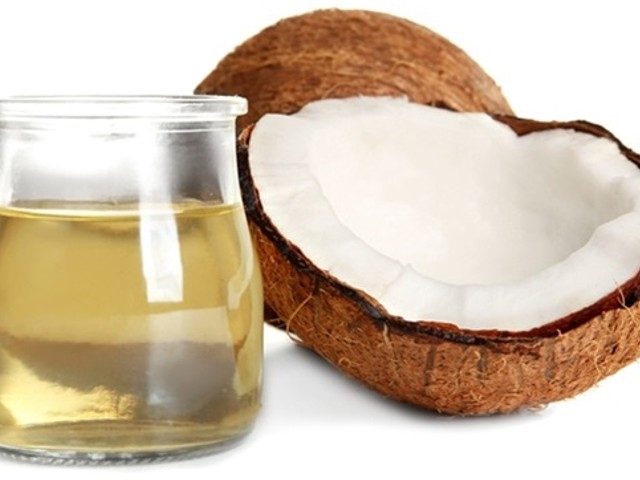 What are the Best Hair Oils for Hair Extensions?
09-08-2018
What are the Best Hair Oils for Hair Extensions?
Looking after your hair extensions is important, but then again, so is looking after your hair in general! The thing with hair extensions is that they are not naturally replenished with vitality the way your own hair is – your hair is alive and can be nourished through nutrition, while the extensions are not. This just means you'll need to make a little extra effort to keep your extensions in good shape. After all, you probably want them to last as long as possible!
The type of shampoo and conditioner you use is important, and so is the way in which you wash your hair extensions. However, in order keep your hair extensions nourished, it is a great idea to use a hair oil. Just as is the case with shampoo and conditioner, the kind of oil you use and the way you apply it is of the utmost importance.
Natural is Best - Note that a lot of branded hair oils contain hidden silicone's and colouring's. These are not good for your hair extensions and are best avoided, so check the labels carefully and check with the manufacturer if necessary. One way to avoid this issue is to go for a natural oil, as that won't contain any harmful chemicals. These will be suitable for your hair extensions, providing them with plenty of nourishment.
There are several natural oils we recommend using, so let's take a look at a few of those below:
Coconut Oil
Coconut Oil is well known for its health benefits, as well as its moisturising capabilities. Coconut oil has been proven to improve the condition of distressed and/or heat treated hair, so it makes a great restorative product for your hair extensions. This oil sinks into your hair shafts, rather than just sitting on the surface of your hair, which is what makes it such an effective moisturiser.
It conditions your hair thoroughly thanks to the hair-friendly substances it contains: Lauric acid and Vitamin E in particular. Users often report stronger hair and a reduction in split ends, which is due to the high protein levels found in this oil. As if those benefits weren't enough, this oil will make your hair super shiny!
When preparing your coconut oil for application, you'll want to heat it a little – but not to a degree that will burn you or your hair. Make sure you only apply the warm oil to the tips of your hair extensions, or at least no further up than the mid shafts; applying it anywhere near the tops of your extensions could cause them to slip, which is the case with any oil. Also note that this particular oil is heavy, so you will have to wash your hair thoroughly to remove it. Shampooing twice should remove it all.
Argan Oil/Moroccan Oil
Argan oil is an ingredient in lots of beauty products but has plenty of benefits when used on its own. Moroccan oil is usually a mix of argan oil and other oils. Either of these oils will do your hair extensions the world of good, especially if the ends have become dry and frizzy.
Where coconut oil is quite heavy and can feel greasy, argan oil is light and non-greasy, so you can use it every day if you feel like it. This oil will help to strengthen your hair extensions and prevent them from becoming brittle.
You'll only need a few drops of this oil, and to heat it you can just rub your hands together. Then you'll apply it to the tips of your hair extensions, or from the mid shafts downward if you like – just be careful to keep it well away from the tops! There is no need to wash this oil out; you can just style it as usual and go about your day.
Castor Oil
Castor oil is another miracle product for your hair extensions, provided that you're using a quality cold-pressed oil. The results are nothing short of amazing! Castor oil is great for prevention of breakage in the hair shafts, and the same goes for split ends. It's also exceptional at making your hair glossy and shiny.
The consistency of castor oil is extremely thick and gloopy, so you may want to mix it with another oil before application. It will then be much easier to apply. Like coconut oil treatments, castor oil treatments will need to be washed out thoroughly, but they won't need to be done so often. Once a month is usually enough to receive great benefits, and you'll be well on your way to healthy looking hair!
No matter which oil you go for, to get the best of your oil treatments it helps to plait the hair afterwards and leave it in for at least a couple of hours. If you want to leave it on overnight (or avoid transfer to your clothing), you can wrap it in plastic or cling film, or put a towel on your pillow.
---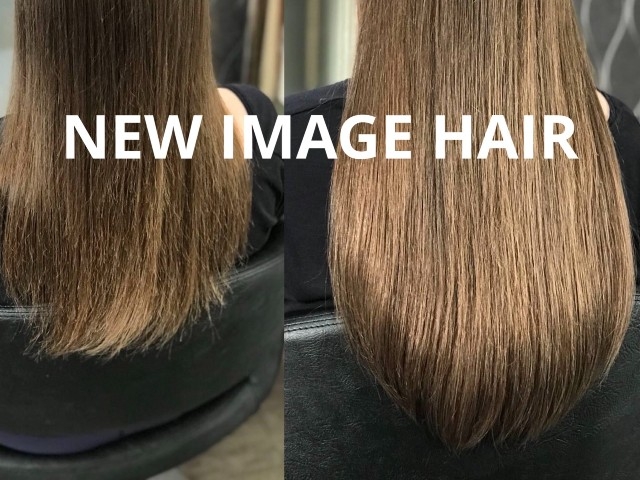 Hair Extensions After 40?
18-07-2018
Hair Extensions After 40?
Up until around a decade ago, there seemed to be a premise that once you hit 40, cutting your long hair off was the done thing. It was relatively rare to see women in their 40s and 50s a with long, flowing manes of hair. Perhaps the action of cropping it all short was originally supposed to represent fading fertility; whatever is the case, times are changing, people are becoming more open-minded about aging and beauty, and women lay claim to much more freedom of expression.
The thing is that as we age, our hair does give away our age. This might be in the form of proliferating greys, or in the loss of hair mass due to hormones. It's hard to do much to prevent these facts of life, but the situation can usually be remedied.
Hair extensions are more popular than ever – with all age groups
Hair dying is so normal it's almost not worth a mention, but hair extensions aren't quite as common yet. They are more popular than ever though, and here at New Image, we have many regular clients over 40. That is saying something! Having been applying hair extensions for over 18 years, we can confidently say that the over-40s are a growing market; in the last five years the number of clients over 40 coming to us is unprecedented.
These clients are still aiming to be glamorous in middle age, and why shouldn't they? As the UK hair extension industry alone is estimated to be worth between £45 million and £60 million, it's clear that women of all ages are embracing this method of enhancing their looks.
Hair extensions are anti-aging
Given that long, thick hair is still perceived a sign of youth and fertility, it makes sense that hair extensions will have an ant-aging effect. Given also that in their later years women's hair isn't what it used to be, the 40s and 50s are the perfect time to replenish looks with hair extensions.
We are genetically designed to deteriorate with age, and this also applies to our hair. Your cells are less able to reproduce as you age, plus changes in hormones mean diminished estrogen, which slows hair growth down in a big way. Once the menopause is done, genetic hair thinning shows up. Sadly, hair weakening and thinning with age is almost guaranteed.
This is the time when nutrition must also be optimized too – our hair doesn't respond well when the body lacks protein, iron, vitamin D3 and B12, for example.
When you see a woman walking confidently down the street with cascades of healthy looking hair, it's easy to assume she'll be in her 20s or 30s. Yet these days, she could even be a grandmother. Long, beautiful hair can shave years off your appearance, whichever direction you're facing!
Older women usually prefer a natural look
Women of all ages deserve to feel confident and beautiful. Entire markets are built on this need, so it's hardly a new thing; the truth is that aside from cosmetic surgery, nothing reduces the signs of aging as quickly or effectively as hair extensions can.
Younger women tend to go for more voluminous, overtly glamorous styles. Older women often prefer understated looks, as the goal is often to enhance, lengthen and thicken lackluster hair. Aging doesn't mean we have to let ourselves go; on the contrary. It's more than possible to look great at any age, even if we have to roll with a few punches!
Even the finest hair can be thickened in a big way with hair extensions. At New Image we can fill in the gaps to lend more weight to your hair. Whether you're in your 40s, 50s or beyond, we can bring back the kind of hair you loved in your younger days.
The stars are setting the stage
Whatever your age, you are certainly not alone in your use of hair extensions. In an interview with the Hollywood Reporter, celebrity hairstylist Priscilla Valles estimated that 97% of female celebrities used hair extensions. It makes sense, when you consider that they can go from bobs to swaying Rapunzel style manes overnight.
Jane Fonda, who is now around 80, attended last year's Cannes Film Festival with a gleaming blonde high ponytail; it absolutely had to be hair extensions, as the length almost reached her waist! Ultimately it's the same for celebrities as it is for the rest of us – we all want to look our best and to some extent, our self-esteem does depend on how we look. When we look great, we feel great.
New Image are happy to be in the business of helping women to look and feel their best, whatever their age and whatever the state of their natural hair. We love to work our magic and see happy faces leaving the salon. Get in touch for a free consultation and we'll let you know what we can do for you.
---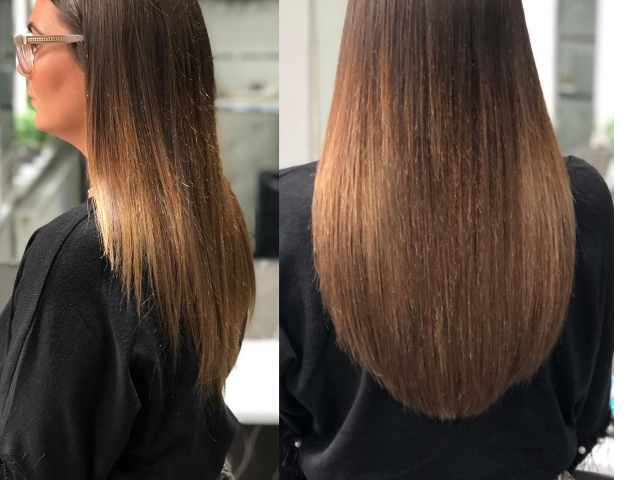 What Is It About Long Hair?
22-06-2018
What Is It About Long Hair?
Long hair has a lengthy history, and it dates back to as far as the ancient Greeks and Romans. Women have always loved to wear their hair long, but it wasn't only women that wore did so in these times. One look at the depictions of ancient Greek gods and philosophers with their long beards and hair confirms this. The ancient Greeks worshipped several gods with long, from Zeus and Achilles to Apollo and Poseidon.
When we think of warriors, Vikings and the like, the first image that springs to mind is long hair, swords, shields and animal skins, but the hair is always a main feature. Even today we're seeing a resurgence of men with long, flowing locks, but women have never lost their love of this natural style. Ancient Greek women would sprinkle gold powder into the hair to draw attention to it, and the women of today do similar!
Here's an interesting fact: the person with the longest hair in the world to date is Xie Qiuping of China; back in 2004 her hair was measured at 5.627 m, and she hasn't cut it since she was 13.
When trends became a thing, so did haircuts
Although in most cultures it was normal for men to have long hair, women tended to have even longer hair. The Romans were fans of long hair until around 229BC, when they started to cut their hair after the introduction of the Sicilian barber profession. When trends later became a thing, Roman women would part their hair in the centre, whereas Roman men were scorned for giving their hair too much attention. They were accused of being effeminate.
Italian Gothic warriors of the last millennium often had long hair, and they were even given a name based on this trait: 'capillati', which means 'long-haired men.' However, generally even they were expected to have shorter hair than the women of that time.
In English culture, haircuts became the norm around 1094, around the time that Archbishop Anselm of Canterbury is said to have refused to give ashes or blessings to young men who had grown their hair 'like girls'. This forced them to seek out a haircut.
Native Americans believe in the power of long hair
Native Americans and Sikhs see hair as having a special significance. Lots of ancient cultures felt that power was stored in their hair, so they never wanted to cut it. Native Americans believe that their long hair ties them to mother earth, and that long grass is the hair of the Earth.
They also see long hair as a physical manifestation that represents spiritual growth. It is said that they never cut their hair because it gives them extrasensory perception (which is useful for hunting and protection), as well as a connection to all things. When they braid their hair, this signifies unity with the infinite, whereas letting the hair hang free implies that they embrace the free flow of life.
Tribe members usually only cut their hair is after a death within the close family. Cutting the hair symbolises sadness and serves as a physical reminder that something important has been lost. When the new hair grows, this represents a new phase of their life, and they can start to move on. There is one other reason they will cut their hair, and it's to signify a separation from past actions or thoughts. When they cut it, they will place the cut hair in a river, bury it or burn it, as a mark of respect.
Long hair is a subtle form of expression
There is an ancient settlement in China known as the 'Long Hair Village', and this have even made the Guinness world book of records under the title of "world's longest hair village". The women here are quite a special sight!
All cultures have different perceptions about what long hair means, but most have this in common: hair is in many ways communicative, giving many impressions, such as health, fertility, and religiosity. Here in the West we tend to see it as a sign of health at the very least – this does seem to be the main significance of long hair throughout the world.
Perhaps this is because beautiful long hair is hard to achieve unless you are healthy, eating well, and taking proper exercise and rest. It also means you're looking after your hair, which is a sign of both personal hygiene and self-care. Ultimately, long hair is a form of expression.
Not everybody is able to grow long, healthy hair
Natives of some continents, like South America or Asia, seem to have an abundance of naturally thick hair that just keeps on growing. Here in the West, we're more physically diverse and our hair reflects this. Some of us are just not lucky enough to be blessed with such thick hair; it can be so fine that it won't grow past our shoulders, or we may have damaged it with excessive product use or heat treatments.
Even when it's possible for us to grow our hair long, it can take years – and a lot of care - to achieve. It means total dedication and patience, and that's another thing we aren't all blessed with! Hair extensions are more popular than ever, which just goes to show that there are more women than ever who wish they had long and beautiful hair.
At New Image Hair Extensions, it is our pleasure to be able to facilitate this. We know how important long and beautiful hair is to you, and we've made it our business to give you that option. Our team are highly-trained professionals who go the extra mile to make sure you leave our salon with the best hairstyle you've ever had. Check out our work and see for yourself
---