Blog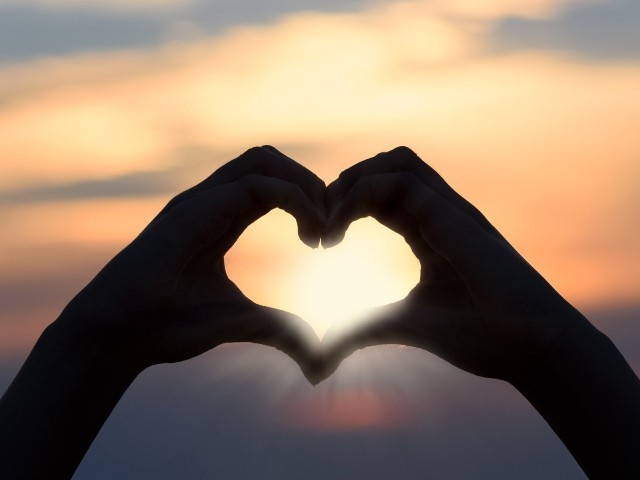 Can You Have Hair Extensions After Cancer Treatment?
07-09-2019
Can You Have Hair Extensions After Cancer Treatment?
Here at New Image hair extension salon in Manchester, we see a surprising number of women who have been through cancer treatments. As you are no doubt aware, traditional cancer treatments such as chemotherapy and radiotherapy can leave people with dramatic hair loss, which in turn affects their self-confidence.
It is understandable that women with hair loss want to do all that they can to restore the looks they are accustomed to. However they often have a lot of questions about the plausibility of having hair extensions installed, given that their own hair may be patchy or weakened at best.
We have therefore put together an article answering the most common questions about hair extensions after cancer treatment:
Can I have hair extensions installed at all?
This is the first and most obvious question. The simple answer to this is yes, you can have hair extensions installed provided that you have enough hair regrowth for us to properly attach the extensions to.
However, your hair would need to have grown evenly, and on average we need about five or six inches of hair in order to properly fix extensions in place. The hair needs to be growing from the crown area downwards, and whether we can attach them to your hair also depends on your hair type. For example, if it is very curly, it may be more difficult at such a short length.
If you are looking to grow your own hair back, check out our top tips on the best products for growing your hair. The longer your hair is, the easier (and cheaper) it will be to install hair extensions for you.
Should I consult my Doctor before having hair extensions?
We would advise discussing the possibility of hair extensions with your healthcare provider, yes. Do bear in mind though that your Doctor may not know much about hair extensions and the effect they are likely to have on your hair. They should know whether it is OK for you to dye your hair, and we would prefer that you check this out with them if you're thinking of having us dye it for you.
If in doubt, we advise steering away from harsh chemicals and sticking with natural, plant-based dyes that are unlikely to place unnecessary strain on your immune system.
Can I have hair extensions if I have alopecia?
There are different types of alopecia, but the term alopecia is generally the name for hair loss. It is a common side effect of chemotherapy, radiation therapy, targeted therapy and bone marrow or stem cell transplants. Alopecia can also be caused by other conditions, such as rheumatoid arthritis or type 1 diabetes. Alopecia areata is an autoimmune disease that causes your immune system to attack your hair follicles, although the cause is unknown.
In our Manchester hair extension clinic we have seen many women with alopecia. On many occasions we have successfully installed hair extensions for alopecia sufferers, but whether we can or not depends on the severity of the alopecia and the way that it has manifested on the scalp. We can do our best to cover it for you, but we would need to book you in for a free consultation in order to give a definitive answer.
Which types of alopecia are not compatible with hair extensions?
There is one type of alopecia that we can't work with, unfortunately. That is traction alopecia. Traction alopecia is hair loss caused by a pulling force on the hair. It can happen because you have worn your hair in tight hairstyles such as ponytails, high buns or pigtails too much, for example.
If you have this type of alopecia, we won't be able to install hair extensions for you. That's because the weight of the hair extensions could worsen the condition, which is obviously the opposite of the effect you want to achieve. A lot of women have hair extensions installed so that they can allow their own hair to grow back naturally underneath. This can only happen when the hair extensions are properly installed, usually with strategically placed micro rings.
If we feel that the hair extensions are going to be of detriment to your natural hair growth, we won't be able to install them. The best thing you can do is have a chat with us and together we will work out what is right for you.
---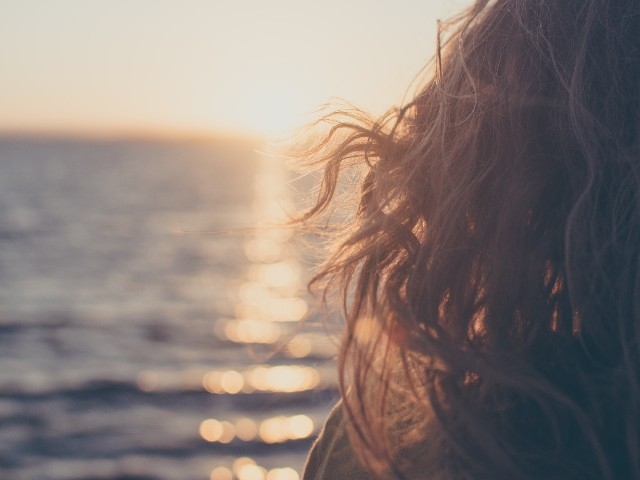 How to Care for Your Hair Extensions in the Summer
07-08-2019
How to Care for Your Hair Extensions in the Summer
So here it is… finally! The summer is rolling around here in the UK, and all the Manchester ladies with hair extensions will likely be gearing up for showing off their locks in the sun. Certain summer activities do take their toll on our hair though, and the same goes for hair extensions… but don't worry - caring for your hair extensions throughout the summer is easily done with a little know-how, and that's what we're here for.
Your hair extensions will probably be exposed to sun, sweat, salt water, and perhaps chlorine. All these can damage your hair if you're not careful, so in order to avoid the tangles, we recommend paying a little attention to our top tips. This way you'll keep your hair extensions in good condition, avoiding troublesome tangles and dried up tendrils.
How to Care for Bonded Extensions in the Summer Heat
Bonded extensions can be a little more susceptible to heat and substance damage, so you'll need to take a little extra care of those this summer. It's actually water you'll need to be most wary of, as bonds can be a little fragile when they get wet.
That doesn't mean you can't go swimming, but we recommend that you don't lie around floating with your hair extensions immersed in water for too long. As soon as you get the chance, dry them off properly, and make sure you also give them a rough dry at every opportunity. The summer air will take care of the rest. Oh, and when we say rough, don't take that too literally! Be gentle with your bonds to make sure they last.
It can be a good idea to braid your extensions or keep them in a bun while you're swimming, if you can. Be careful of how you position your bun, as pulling the bonds tight can loosen them. While we're on the subject, you might be interested in our simple but sexy hair extension styles for the summer too!
Caring for Other Kinds of Hair Extensions During Summer
This applies to micro-rings and any other kinds of extensions. Micro rings tend to be more durable than bonds, but be careful not to get creams or lotions in your hair - especially around the rings. These can cause the rings to loosen or slip, and you'll find your extensions dropping out. By all means use leave-in conditioners, but just keep them away from the installation points.
Make sure you wash your hands after applying creams or lotions to your body so that you don't accidentally transfer residue to your micro rings when absent-mindedly messing with your hair. It's easily done!
Top Tips for Handling all Kinds of Hair Extensions
We always recommend being gentle with your hair, summer or otherwise. That means:
Using sulfate-free hair products
Brushing your hair regularly (but not harshly) with a Tangle Teezer-type brush
Holding the hair below your rings, bonds or tape when brushing it
Applying conditioner at least two inches away from your bonds, rings or tape
Washing hair gently, even if it's full of salt and chlorine
Shampooing hair no more than three times each week if you can get away with it
Applying regular leave-in conditioner to the hair extensions to keep them supple
Using detangling products for those post-sea and swimming pool days
As you can see, caring for your hair extensions in the summer isn't a military operation. It just takes a little mindfulness and dedication to routine in order to preserve your precious extensions. Hair extensions are obviously an investment, so you'll want to make them go the distance… and since the summer is one of the best times to show them off you will want to make the effort to keep them in tip-top condition to enhance your summer glow.
If you haven't yet taken the plunge and had hair extensions installed, pop into our Manchester hair extension salon for a free consultation and we'll have you rocking that sexy summer look in no time at all. We also have lots of products available to help you on your summer hair care mission.
---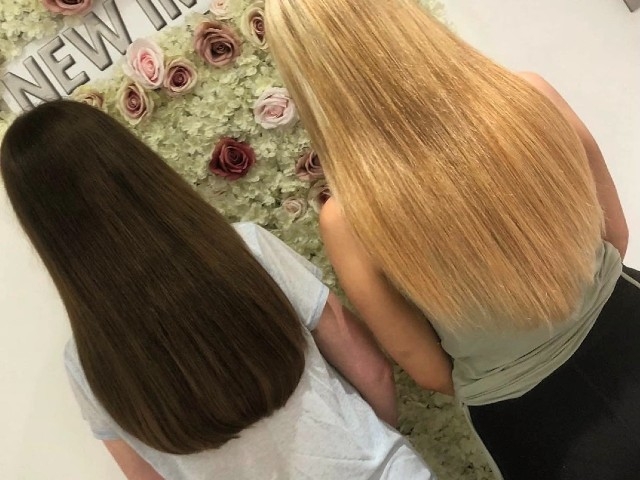 What to Do if You're Having Problems With Your Hair Extensions
27-07-2019
What to Do if You're Having Problems With Your Hair Extensions
We will start off by saying that it helps to be realistic when it comes to any purchase, beauty treatment or anything else you're investing in. Nine times out of ten, you'll be happy with your decision. On the other hand, there are always going to be times when things just don't work out. We aren't saying that it's only you who needs to be realistic, by the way… the same goes for us!
Although we are proud to say we do a great job of installing hair extensions, there might be a time when for somebody (for whatever reason) it just isn't working out. Perhaps they just weren't ready for their new look and can't get comfortable with it. They might just be struggling with looking after their new hair. There could be any number of reasons why somebody feels that their hair extensions just aren't working out as they imagined, and that's perfectly alright. It happens.
This article is aimed at giving you a little guidance on what to do if you feel that you're having problems with your hair extensions.
1. Don't remove the hair extensions yourself
Of course, if you actually know what you are doing, you can remove them. It is actually possible to use little pliers or the correct hair tools to open micro rings and remove your extensions. However, it is every tricky to do that yourself and you might end up damaging your own hair or the extensions, or even hurting yourself. If you're going to remove micro rings without our help, ask a friend who knows how to do it.
However, we recommend the first port of call is to always get in touch with us. We are always here to help, so it might be a case of simply popping down to our hair extension salon in Manchester and letting us sort out the problem for you. Who knows, you may not even want to remove them in the end!
2.Don't go to the hairdressers to fix your hair extension problems
We will always tell you not to go to a hairdresser if you're having an issue with your hair extensions. It's not that we have a problem with hairdressers – on the contrary! We are hairdressers. It's just that normal hairdressers are not trained in cutting and installing hair extensions, so they won't know how to handle them properly.
They might actually make a mess of them unintentionally, wasting a lot of your money. If you want to cut, trim or realign any of your hair extensions, you should come to us to sort it out, as we are the ones who have installed them in the first place.
3. Use the correct shampoos, conditioners and brushes
We have said this many times before and we always advise people when they first have hair extensions installed in our Manchester salon. However, we know that it is easy to forget what you're supposed to do to properly maintain your hair extensions. If you have forgotten the protocol or you're not using the correct hair extension products, there is every chance that you're going to damage your hair extensions or find them difficult to manage.
Don't worry – these problems can be easily corrected. Check out our article on hair extension tools and aftercare for a recap.
4. Talk to us
We will tell you this every time: whatever the problem with your hair extensions, just talk to us. We are actually very friendly and helpful, and we want to make sure our customers are happy. Even if that somehow doesn't happen first time, we can and will correct the problem.
Sometimes people can be a little shy about going back to somewhere and complaining – we know that. But we promise we won't be offended! We simply ask that you speak to us as respectfully as we speak to you. If you're not happy, you might not feel like doing that, we know. However, we need to understand what the problem is so we can fix it… so trust us when we say that we will.
5. Remember that we have a three-month guarantee
Lastly, when you come to our Manchester hair extension clinic, we offer you a three-month guarantee. That means if for some reason you lost an extension or two, we'll reinstall it. It also means that if you're unhappy with any element of the installation, for the first three months we'll correct it for free.
After this point, it really depends what the problem is, as we are sure you'll understand. As we said, we will always go out of our way to help you, so just try us. Customer care means a lot to us, which is why we have such a positive reputation. We want you to remain a happy customer.
---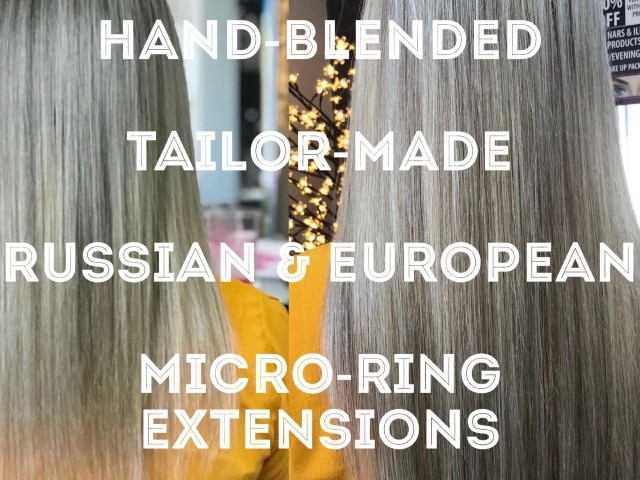 3 Common Hair Myths and How They Affect Hair Extensions
04-07-2019
3 Common Hair Myths and How They Affect Hair Extensions
There are a lot of myths doing the rounds about hair. Some of them seem to have been about for as long as we can remember. These hair myths are commonly believed, and if you have bought into them, you could be wasting a fair amount of your time and even damaging your hair. This information applies to you whether or not you have had hair extensions in our Manchester salon, so if you want to take proper care of your hair, read on!
In this article we'll take a look at three of the most common myths, as well as the truth about what you should do, and how these things could affect women with hair extensions:
Hair Myth 1: Brushing your hair 100 times per day makes it healthy
We have all heard this one: the idea is that constant brushing will encourage the scalp to produce more oil, and this oil will be distributed evenly through the hair with the extra brush strokes. The point of this oil distribution is apparently to make the hair shinier. Brushing excessively is also thought to stimulate blood flow to the scalp, thus boosting hair growth. However, none of this is true. On the contrary, excessive brushing is more likely to damage your hair by causing breakage. You can also damage the hair cuticles, leading to frizzy, lacklustre hair.
Ladies who come to our Manchester salon for hair extensions have probably already been advised to brush their hair often. We do recommend brushing extensions regularly - don't get us wrong - but this is for a different reason. Let us take this opportunity to remind you that it must be done with a gentle Tangle Teezer type brush, and you are aiming to separate the extensions so that they sit correctly (as per our installation). Hair extension aftercare is always important!
This doesn't have to be done 100 times – but we recommend brushing it minimally, a few times per day, just to keep it detangled and neat. For those of you without hair extensions, you need to brush it minimally too. Don't use stiff bristled brushes either – go for something natural that isn't harsh on the hair or scalp.
Hair Myth 2: Trimming your hair often makes it grow faster
This is a big one, and a lot of people believe it! But when you think about it, it doesn't make all that much sense. The ends of your hair are the driest, thinnest parts that are most prone to splitting. Cutting them off makes sense only because it tidies your hair up and means there may be less breakage, but it actually doesn't have any effect on the hair follicles in the scalp.
The follicles determine the rate and frequency of hair growth, and the ends have nothing to do with this at all. Your hair will grow at the same rate each month regardless of whether you cut it. If you really want to trim the ends, we recommend not trimming them more often than every eight to twelve weeks.
When you come to get hair extensions with us, we generally don't cut the ends of your hair unless they are in a bad state and you want us to. It actually makes it easier for us to blend the hair when you have thin ends anyway. So before you go ahead and chop the ends off, have a consultation with us first. We want to give you the best hair extensions in Manchester, and not tampering with your hair ends might assist us with that! If you need help growing your hair rather than cutting it, we have some advice in terms of products that help hair growth.
Hair Myth 3: Always using the same shampoo makes it ineffective
No doubt you have heard this before. However, regularly changing up your shampoo won't make any difference to the effectiveness of any of those shampoos. Whichever one you use (provided it is a decent one) it will clean your hair. We do recommend not using chemical-heavy products though. These can be harsh on your hair or leave silicone build-up on it.
Natural shampoos and moisturizing ones are going to be better, especially if you have hair extension, which tend to be dry out quicker your natural hair. After all, they are not receiving any nutrition from your follicles! If you're using a quality shampoo and you like it, you don't need to keep switching brands.
Also, no matter how often you shampoo, your scalp will produce the same amount of oil. This amount is something determined by hormones and genetics. Note that not washing your hair often can irritate the scalp though. Bacteria causes inflammation, so just keep it clean and you'll be fine.
For those who want to know how to look after your hair extensions, similar rules apply: we recommend not washing your extensions obsessively, as you don't want to dry them out. We also advise being extra careful with harsh chemical products, as your extensions may not be able to handle the stress.
Check out our tips on washing your hair extensions for more information.
We hope you enjoyed reading – don't forget to follow our blog for regular advice and insights on looking after your extensions (and your natural hair!). We take pride in offering the best hair extensions in Manchester, so we are committed to helping you maintain them.
---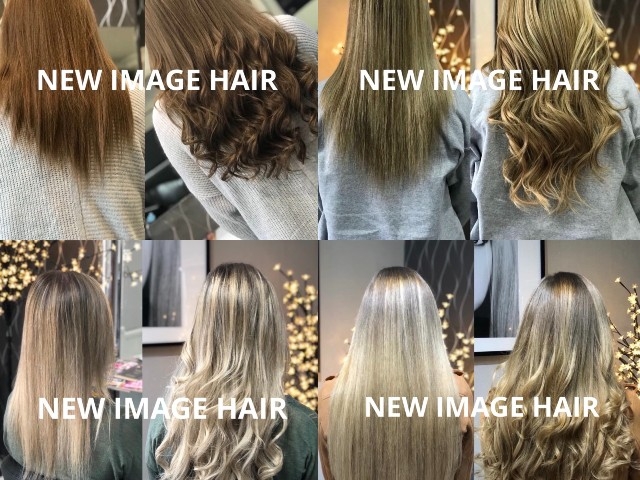 How to Choose the Perfect Hair Colour
08-06-2019
How to Choose the Perfect Hair Colour
Every so often we all crave a change in hairstyle. There are many ways to do this. You might decide to chop it all off in a radical fashion, or you might install hair extensions for a fuller or longer look. At our Manchester hair extensions salon, we are often asked to dye women's hair too. Going for a different hair colour is one of the more dramatic ways to change up your look – particularly in conjunction with hair extensions!
However, changing your hair colour will only go well if you know what suits your natural skin tone and eye colour. A beautiful hair colour might look amazing on the packet, but that doesn't mean it is going to suit you well. There are several factors to choosing a new hair colour, in fact.
The right kind of colour will complement your skin tone and highlight your best features, whereas the wrong colour could make you look tired and old. In this article we will take a look at some of necessities when choosing a suitable hair colour:
Stay within your natural colour range
If you venture too far away from your natural shade, it can look quite fake next to your skin tone. Your hair contains the same underlying pigments as your skin. That's why similar colours will work better. Some hair dye shades are not natural anyway, like violet hues and pillar-box reds. Those dramatic looks can work well, but the overall impact still depends on your skin tone.
Match your skin undertones to your hair dye colour
As mentioned, your skin tone contains the same underlying pigments as your hair colour. Those with naturally brown or black hair will probably have warm, earthy undertones to their skin. These would probably be orange, orange-based red, brown, or gold tones. The rule of thumb is quite simple: if you have warmer skin undertones, you will want a warm hair colour. Golden blond or honey brown will work well with those.
Natural blondes are likely to have cooler skin undertones. These would range between green, blue, pink or blue-based reds. Here the rule of thumb is the same: the cooler your skin tone, the cooler your hair colour should be. Cooler skin tones look good against ash blonde hair, auburn brown or even black.
If you are not sure about your skin undertones, you can actually tell from the way your veins appear. Check one of your arms in natural light. If the veins look green, you have warm tones. If they appear more blue, you have cool tones.
Consider how the hair colour will work with your eye colour
Your eye colour will also help you to choose the right hair dye colour for you. Go for a cooler hair colour if your eyes are any of the below colours:
Deep brown
Brown-black
Blue-grey
Dark blue
Hazel
Go for a warmer hair colour if your eyes are:
Green
Golden brown
Turquoise
Hazel with gold/brown flecks
Consider how your age will impact your hair colour choice
As we get older, softer colours tend to suit us better. The more extreme the colour is (for instance, jet black or platinum blonde) the more obvious our wrinkles and imperfections will appear. This is because our skin tones change as we get older. Just before our hair starts to grey, it gets darker. This is because the skin and hair is preparing to lose pigment. Once hair turns grey, skin tone will also get lighter.
Again, it is a good idea to stick within the closest two levels either side of your natural hair colour. That means your natural hair colour now, not twenty years ago. This way you will retain the most natural look possible.
That doesn't mean to say you can't go for something more bold if you want to, of course! There is no reason hair colour shouldn't be bright and eye catching, if that's what you want. However, it still makes sense to stick with the most complementary tones, whether cool or warm. We have written more about how hair changes as we age, in case you're interested!
Make sure your hair extensions match your new hair colour
If you are going to install hair extensions after dying your hair, you'll need to make sure that the extensions are the same colour as the dye. At our hair extension salon in Manchester, we always carefully blend the hair extensions to match the client's exact hair colour. It is a good idea to let your new colour settle a little before adding the extensions in so that you don't end up with a mismatched shade.
We don't recommend dying hair extensions as the hair may not take the colour in the same way as your natural hair does. However, we will do our best to match the extensions to whichever colour you have chosen to dye your natural hair. Take a look at some of our previous work and see what you think!
---