Blog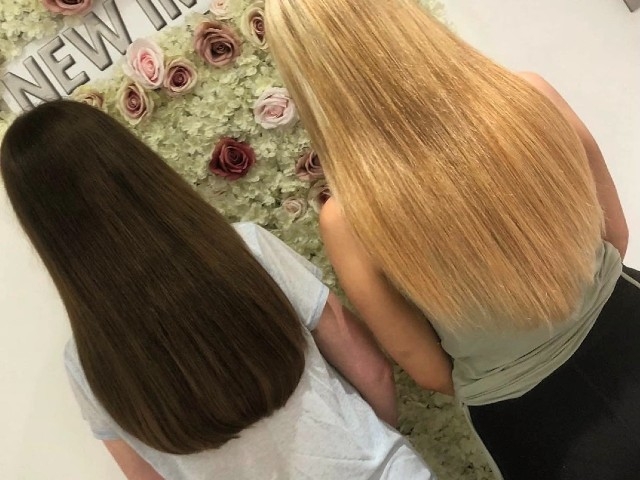 What to Do if You're Having Problems With Your Hair Extensions
27-07-2019
What to Do if You're Having Problems With Your Hair Extensions
We will start off by saying that it helps to be realistic when it comes to any purchase, beauty treatment or anything else you're investing in. Nine times out of ten, you'll be happy with your decision. On the other hand, there are always going to be times when things just don't work out. We aren't saying that it's only you who needs to be realistic, by the way… the same goes for us!
Although we are proud to say we do a great job of installing hair extensions, there might be a time when for somebody (for whatever reason) it just isn't working out. Perhaps they just weren't ready for their new look and can't get comfortable with it. They might just be struggling with looking after their new hair. There could be any number of reasons why somebody feels that their hair extensions just aren't working out as they imagined, and that's perfectly alright. It happens.
This article is aimed at giving you a little guidance on what to do if you feel that you're having problems with your hair extensions.
1. Don't remove the hair extensions yourself
Of course, if you actually know what you are doing, you can remove them. It is actually possible to use little pliers or the correct hair tools to open micro rings and remove your extensions. However, it is every tricky to do that yourself and you might end up damaging your own hair or the extensions, or even hurting yourself. If you're going to remove micro rings without our help, ask a friend who knows how to do it.
However, we recommend the first port of call is to always get in touch with us. We are always here to help, so it might be a case of simply popping down to our hair extension salon in Manchester and letting us sort out the problem for you. Who knows, you may not even want to remove them in the end!
2.Don't go to the hairdressers to fix your hair extension problems
We will always tell you not to go to a hairdresser if you're having an issue with your hair extensions. It's not that we have a problem with hairdressers – on the contrary! We are hairdressers. It's just that normal hairdressers are not trained in cutting and installing hair extensions, so they won't know how to handle them properly.
They might actually make a mess of them unintentionally, wasting a lot of your money. If you want to cut, trim or realign any of your hair extensions, you should come to us to sort it out, as we are the ones who have installed them in the first place.
3. Use the correct shampoos, conditioners and brushes
We have said this many times before and we always advise people when they first have hair extensions installed in our Manchester salon. However, we know that it is easy to forget what you're supposed to do to properly maintain your hair extensions. If you have forgotten the protocol or you're not using the correct hair extension products, there is every chance that you're going to damage your hair extensions or find them difficult to manage.
Don't worry – these problems can be easily corrected. Check out our article on hair extension tools and aftercare for a recap.
4. Talk to us
We will tell you this every time: whatever the problem with your hair extensions, just talk to us. We are actually very friendly and helpful, and we want to make sure our customers are happy. Even if that somehow doesn't happen first time, we can and will correct the problem.
Sometimes people can be a little shy about going back to somewhere and complaining – we know that. But we promise we won't be offended! We simply ask that you speak to us as respectfully as we speak to you. If you're not happy, you might not feel like doing that, we know. However, we need to understand what the problem is so we can fix it… so trust us when we say that we will.
5. Remember that we have a three-month guarantee
Lastly, when you come to our Manchester hair extension clinic, we offer you a three-month guarantee. That means if for some reason you lost an extension or two, we'll reinstall it. It also means that if you're unhappy with any element of the installation, for the first three months we'll correct it for free.
After this point, it really depends what the problem is, as we are sure you'll understand. As we said, we will always go out of our way to help you, so just try us. Customer care means a lot to us, which is why we have such a positive reputation. We want you to remain a happy customer.
---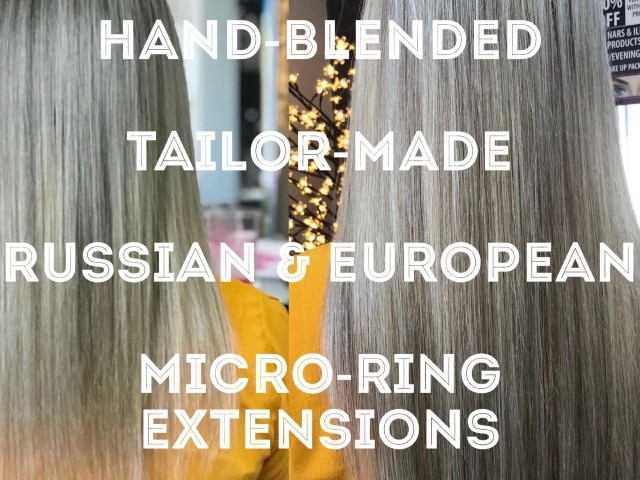 3 Common Hair Myths and How They Affect Hair Extensions
04-07-2019
3 Common Hair Myths and How They Affect Hair Extensions
There are a lot of myths doing the rounds about hair. Some of them seem to have been about for as long as we can remember. These hair myths are commonly believed, and if you have bought into them, you could be wasting a fair amount of your time and even damaging your hair. This information applies to you whether or not you have had hair extensions in our Manchester salon, so if you want to take proper care of your hair, read on!
In this article we'll take a look at three of the most common myths, as well as the truth about what you should do, and how these things could affect women with hair extensions:
Hair Myth 1: Brushing your hair 100 times per day makes it healthy
We have all heard this one: the idea is that constant brushing will encourage the scalp to produce more oil, and this oil will be distributed evenly through the hair with the extra brush strokes. The point of this oil distribution is apparently to make the hair shinier. Brushing excessively is also thought to stimulate blood flow to the scalp, thus boosting hair growth. However, none of this is true. On the contrary, excessive brushing is more likely to damage your hair by causing breakage. You can also damage the hair cuticles, leading to frizzy, lacklustre hair.
Ladies who come to our Manchester salon for hair extensions have probably already been advised to brush their hair often. We do recommend brushing extensions regularly - don't get us wrong - but this is for a different reason. Let us take this opportunity to remind you that it must be done with a gentle Tangle Teezer type brush, and you are aiming to separate the extensions so that they sit correctly (as per our installation). Hair extension aftercare is always important!
This doesn't have to be done 100 times – but we recommend brushing it minimally, a few times per day, just to keep it detangled and neat. For those of you without hair extensions, you need to brush it minimally too. Don't use stiff bristled brushes either – go for something natural that isn't harsh on the hair or scalp.
Hair Myth 2: Trimming your hair often makes it grow faster
This is a big one, and a lot of people believe it! But when you think about it, it doesn't make all that much sense. The ends of your hair are the driest, thinnest parts that are most prone to splitting. Cutting them off makes sense only because it tidies your hair up and means there may be less breakage, but it actually doesn't have any effect on the hair follicles in the scalp.
The follicles determine the rate and frequency of hair growth, and the ends have nothing to do with this at all. Your hair will grow at the same rate each month regardless of whether you cut it. If you really want to trim the ends, we recommend not trimming them more often than every eight to twelve weeks.
When you come to get hair extensions with us, we generally don't cut the ends of your hair unless they are in a bad state and you want us to. It actually makes it easier for us to blend the hair when you have thin ends anyway. So before you go ahead and chop the ends off, have a consultation with us first. We want to give you the best hair extensions in Manchester, and not tampering with your hair ends might assist us with that! If you need help growing your hair rather than cutting it, we have some advice in terms of products that help hair growth.
Hair Myth 3: Always using the same shampoo makes it ineffective
No doubt you have heard this before. However, regularly changing up your shampoo won't make any difference to the effectiveness of any of those shampoos. Whichever one you use (provided it is a decent one) it will clean your hair. We do recommend not using chemical-heavy products though. These can be harsh on your hair or leave silicone build-up on it.
Natural shampoos and moisturizing ones are going to be better, especially if you have hair extension, which tend to be dry out quicker your natural hair. After all, they are not receiving any nutrition from your follicles! If you're using a quality shampoo and you like it, you don't need to keep switching brands.
Also, no matter how often you shampoo, your scalp will produce the same amount of oil. This amount is something determined by hormones and genetics. Note that not washing your hair often can irritate the scalp though. Bacteria causes inflammation, so just keep it clean and you'll be fine.
For those who want to know how to look after your hair extensions, similar rules apply: we recommend not washing your extensions obsessively, as you don't want to dry them out. We also advise being extra careful with harsh chemical products, as your extensions may not be able to handle the stress.
Check out our tips on washing your hair extensions for more information.
We hope you enjoyed reading – don't forget to follow our blog for regular advice and insights on looking after your extensions (and your natural hair!). We take pride in offering the best hair extensions in Manchester, so we are committed to helping you maintain them.
---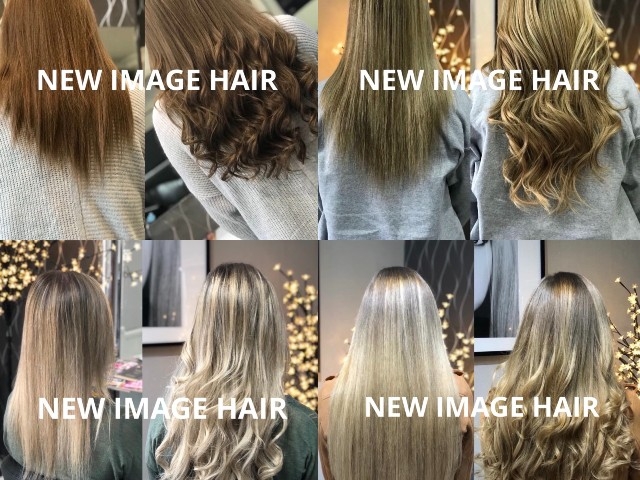 How to Choose the Perfect Hair Colour
08-06-2019
How to Choose the Perfect Hair Colour
Every so often we all crave a change in hairstyle. There are many ways to do this. You might decide to chop it all off in a radical fashion, or you might install hair extensions for a fuller or longer look. At our Manchester hair extensions salon, we are often asked to dye women's hair too. Going for a different hair colour is one of the more dramatic ways to change up your look – particularly in conjunction with hair extensions!
However, changing your hair colour will only go well if you know what suits your natural skin tone and eye colour. A beautiful hair colour might look amazing on the packet, but that doesn't mean it is going to suit you well. There are several factors to choosing a new hair colour, in fact.
The right kind of colour will complement your skin tone and highlight your best features, whereas the wrong colour could make you look tired and old. In this article we will take a look at some of necessities when choosing a suitable hair colour:
Stay within your natural colour range
If you venture too far away from your natural shade, it can look quite fake next to your skin tone. Your hair contains the same underlying pigments as your skin. That's why similar colours will work better. Some hair dye shades are not natural anyway, like violet hues and pillar-box reds. Those dramatic looks can work well, but the overall impact still depends on your skin tone.
Match your skin undertones to your hair dye colour
As mentioned, your skin tone contains the same underlying pigments as your hair colour. Those with naturally brown or black hair will probably have warm, earthy undertones to their skin. These would probably be orange, orange-based red, brown, or gold tones. The rule of thumb is quite simple: if you have warmer skin undertones, you will want a warm hair colour. Golden blond or honey brown will work well with those.
Natural blondes are likely to have cooler skin undertones. These would range between green, blue, pink or blue-based reds. Here the rule of thumb is the same: the cooler your skin tone, the cooler your hair colour should be. Cooler skin tones look good against ash blonde hair, auburn brown or even black.
If you are not sure about your skin undertones, you can actually tell from the way your veins appear. Check one of your arms in natural light. If the veins look green, you have warm tones. If they appear more blue, you have cool tones.
Consider how the hair colour will work with your eye colour
Your eye colour will also help you to choose the right hair dye colour for you. Go for a cooler hair colour if your eyes are any of the below colours:
Deep brown
Brown-black
Blue-grey
Dark blue
Hazel
Go for a warmer hair colour if your eyes are:
Green
Golden brown
Turquoise
Hazel with gold/brown flecks
Consider how your age will impact your hair colour choice
As we get older, softer colours tend to suit us better. The more extreme the colour is (for instance, jet black or platinum blonde) the more obvious our wrinkles and imperfections will appear. This is because our skin tones change as we get older. Just before our hair starts to grey, it gets darker. This is because the skin and hair is preparing to lose pigment. Once hair turns grey, skin tone will also get lighter.
Again, it is a good idea to stick within the closest two levels either side of your natural hair colour. That means your natural hair colour now, not twenty years ago. This way you will retain the most natural look possible.
That doesn't mean to say you can't go for something more bold if you want to, of course! There is no reason hair colour shouldn't be bright and eye catching, if that's what you want. However, it still makes sense to stick with the most complementary tones, whether cool or warm. We have written more about how hair changes as we age, in case you're interested!
Make sure your hair extensions match your new hair colour
If you are going to install hair extensions after dying your hair, you'll need to make sure that the extensions are the same colour as the dye. At our hair extension salon in Manchester, we always carefully blend the hair extensions to match the client's exact hair colour. It is a good idea to let your new colour settle a little before adding the extensions in so that you don't end up with a mismatched shade.
We don't recommend dying hair extensions as the hair may not take the colour in the same way as your natural hair does. However, we will do our best to match the extensions to whichever colour you have chosen to dye your natural hair. Take a look at some of our previous work and see what you think!
---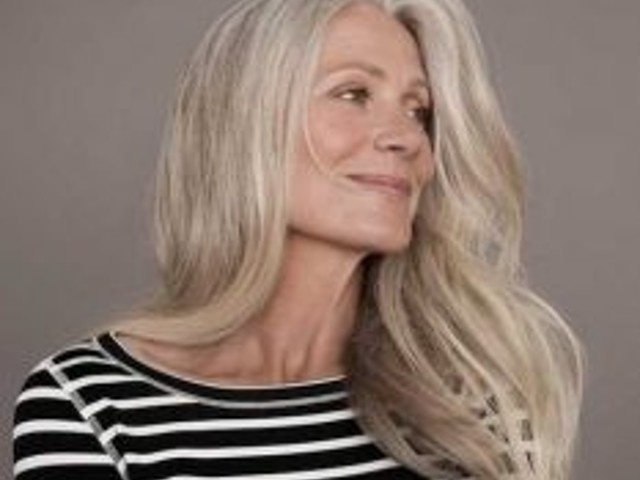 How Hair Changes With Age and What You Can Do
02-05-2019
How Hair Changes With Age and What You Can Do
It is evident from a glance at childhood photos that hair changes dramatically over time. One-time blond ringlets can morph into brown wavy locks over your childhood years, for example. Although gradual, hair changes are continual, and a natural part of life. Some people might experience dramatic hair changes, such as baldness or excessive thinning. Others might experience textural changes, colour changes or even excessive growth.
One thing we all experience is cyclical hair loss. That's one of the natural cycles our follicles go through. Sometimes you'll lose a lot of hair, and other times not much at all. It can be alarming when your hair isn't behaving as you've come to expect, but fortunately there are often answers. At New Image Hair Extensions in Manchester, we have seen it all. In this article we'll impart some information on common hair changes and what you can do about them.
How your hair works
Every strand is made up of the protein keratin, which keeps it strong. There is also an outer layer, which can be likened to overlapping sheets, and these constitute the hair cuticle. The hair you can see is technically dead, but the part of the hair inside the follicle is alive. The epidermis and dermis of the scalp contains incredibly fast-growing cells.
Hair changes and ageing are generally the result of hormonal or biochemical changes, or environmental factors. These will affect the follicle and consequently the constitution and appearance of the hair.
Each of your hairs will stay alive for between four and five years. It tends to grow at a rate of just under half an inch each month, so it makes sense that hair that has been around for years will have been through quite a lot. That could include UV, heat damage, chemical damage, etc.
The cuticle cells will soften and raise, which makes your hair appear more rough. It will also break more easily, and the follicles will eventually start to produce smaller and thinner hairs. In some cases, they stop producing hair completely.
Greying hair
Although the hair greying process is not fully understood, it is thought that hair melanin (the pigment giving skin and hair its colour) production slowly halts. There is a definite genetic factor, and there is also a parallel between the colour of your skin and when it will grey: the darker your skin, the longer your hair will take to grey. To give you an example, most Caucasians will start to grey in their 30s.
There is also a theory that oxidative stress is behind greying hair. This basically means that free radical production is amplified as new hairs start to form, and this in turn damages the pigment within the follicle cells. Similarly, hair may become more coarse and unmanageable when melanin has diminished, as the cells responsible for its production are also responsible for the keratin production.
Hair thinning and baldness
It is not only men that experience pattern baldness. Women often also experience some degree of balding as they get older, meaning that their hair will at the very least start to thin out with more of the scalp becoming visible. Again, genetics can play a part in this, as can smoking and changing hormone levels. Another thing that can affect this is vitamin deficiency, and some health conditions.
Thickening hair
Although this might not seem like an issue, for some people it is. There is a condition known as Hirsutism, and it makes hair grow on women's bodies the way it does naturally on men's. Although harmless, Hirsutism often causes embarrassment. It can also be a genetic issue, but sometimes ageing seems to trigger it. Certain types of medication might also cause it; for example, the medicine given to treat polycystic ovaries.
What you can do about the above hair problems
There are five main solutions that will help you to overcome negative hair changes:
• Stop exposing hair to chemicals and heat
• Use products that aid hair growth and scalp circulation
• Use natural, plant-based hair dyes that condition rather than damage
• Refrain from smoking and try to find alternatives to medications that alter your natural hair production patterns
One of the best options for those suffering from thinning hair (dependent on the cause, of course) is to install hair extensions. Provided that the extensions are not going to exacerbate an already fragile scalp condition, they can be attached to give your hair the appearance of thickness and length.
When the reason behind your hair thinning is natural ageing, hormones or wear and tear, we can install hair extensions in our Manchester salon to improve the overall look of your hair. If you're not sure whether this is right for you, you're welcome to pop in for a free consultation and we'll help you to decide in the right course of action.
---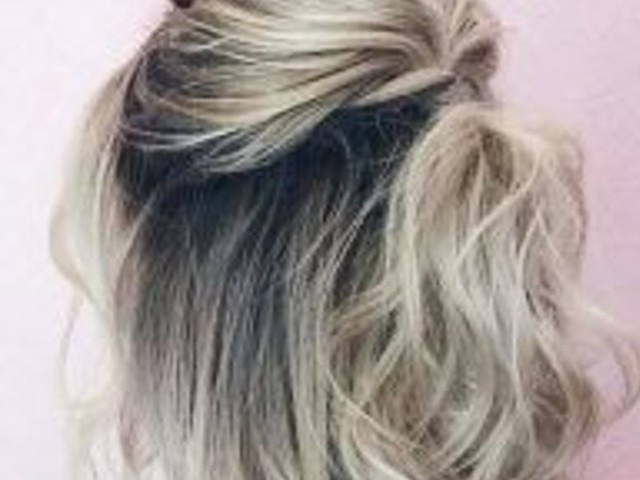 4 Simple But Sexy Hairstyles for Hair Extensions
18-04-2019
4 Simple But Sexy Hairstyles for Hair Extensions
If you've got – or plan to get – hair extensions, you are probably excited about all the new styles you'll be able to wear. One of the most common complaints we hear from short-haired ladies is that there are only one or two hairstyles they can do - and it feels boring.
We've done so many transformations in our Manchester hair extension salon we've lost count, but there is something else we've lost count of too: the number of times we've been asked about cool hairstyles for the extensions we've put in. That's why we decided to come up with a blog on some of the best hairstyles for hair extensions.
If you never had seriously long locks before, you might have concerns about drastically changing your image. Rest assured that when you come to our hair extension salon here in Manchester, we will talk you through everything you need to know and our extensionists will be happy to impart a few tips and tricks for styling your new hair.
In the meantime you can get a few starter ideas from this blog. The best thing about these hair extension styles is that they are quick and easy enough for even the newest of hair extension newbies to handle:
1. Sexy beach waves with hair extensions

Good old beach waves… everyone loves them! Beach waves can be achieved with a combination of products and tools, but it's simple as can be. They look great with any length of extensions and the desired result is seemingly effortless loose waves that say, "No really… I just got out of bed!"
We're not fans of scorching hair extensions with heat tools, but if you're only doing it now and then it should be OK. A wand set to no more than 350 degrees will do the trick. If you don't want to risk it, you can achieve beach waves with the 'two strand twist' method. Spray a fine mist of water on your hair and then use a light hair mousse on your hair before twisting it.
2. The classic half-up, half-down with hair extensions

This look is so simple but so pretty. It suits wavy, curly or straight hair so you can't go wrong. Simply gather the top half of your hair, being careful not to expose a row of micro rings. You probably don't want to advertise your hair extensions to the world!
Push it up a little if you want a looser, bouffant style at the crown; backcomb the roots under this section if you want to really go for it. Otherwise, you'll simply twist the gathered hair into one bunch at the back and tie or clip it into place. For another version of that look, you can make the pony tail part into a little bun.
3.The sleek low ponytail with hair extensions

The sleek low ponytail is a timeless and classy style that suits most people. It looks as good with a business suit as it does on a night out, so it's incredibly versatile. One of the best things about it is that you can change it up with various parting positions. It looks quite different with a centre parting, compared to a side parting.
The only tricky part is in slicking the hair neatly down around the scalp. You can use a serum for this task, and just tie it as tightly as you can at the nape of the neck. If you want to upgrade this look even further, take some of the hair from beneath the ponytail and pull it around the hair band to cover it. Be careful not to pull your hair so tight that it stresses your extensions, of course!
4.The messy high bun with hair extensions

This one is so popular these days that you'll no doubt already be seeing it wherever you go. It is popular because it looks gorgeous, so there's no reason why you shouldn't get in on the action. When creating this style with hair extensions, you'll need to sweep your hair up from underneath in the same direction, then use a Tangle Teezer brush to brush it upwards from underneath - if you want it to sit flush to the scalp. We always encourage you to remember your aftercare protocols when styling extensions!
You can then tie the hair in a pony on your crown before twisting it loosely around itself and securing the ends at the base of the bun with pins. Doing it roughly like this will mean that bits of hair fall out all over the place… and that's the point of a messy bun! If it's really wild, just pin a few more of the straggly bits to the base of the bun. There aren't many rules to this, and in this instance, imperfection is perfect!
There are so many hairstyles that will look wonderful with your hair extensions but these are a good place to start. As you get more used to your hair you can get more adventurous! If you're stuck for ideas or concerned about making the leap, contact our hair extension centre in Manchester and we'll do our best to help.
---