Blog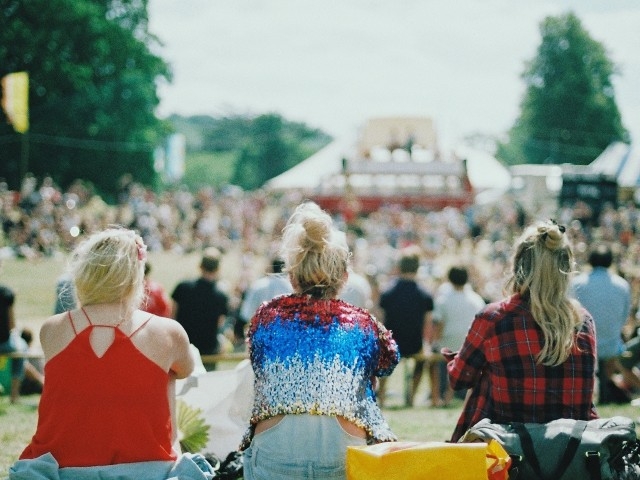 Festival, Party and Stage Hair Extensions
21-07-2017
Festival, Party and Stage Hair Extensions
It's that time of year when we are all thinking about parties and festivals. You've got your tickets, now all you need is to sort that show stopping outfit and hair. Festivals have always been awash with plaits and glitter, but not just your run of the mill plaits, these have been large thick fishtails, boxer or double ponytail braids that are literally drunk on colour and glitter.To get that bohemian look you're going to need length and thickness to carry off this unconventional style. Get your dry shampoo and wet wipes to the ready, you're going to need them to get you through your weekend, there may be a shortage of showers available depending on which party you've opted for.
Unicorn Hair
New Image Hair Extensions adore this boisterous, fun loving style, but it looks even more adventurous when it's intertwined in braids. Add in some glitter roots and you're all set to party.
Add in Floral Hair
You can opt for a more fairytale approach by adding flowers to your boxer braids. While previous festival years have been all about loose fishtail braids and colourful lipstick, 2017's style guide is more low-key, championing fresh skin and sophisticated up-dos made pretty with fresh cut flowers and accessories. This princess look will never go out of fashion as far as we're concerned and would charm the harshest of critics.
Stage Hair

There's never been a better time to get adventurous with your hair than when you're on stage. At New Image Manchester we can transform your hair in a matter of hours and have you looking a million dollars for your big event. Book in now for your free consultation and enjoy your summer whatever your getting up to.
---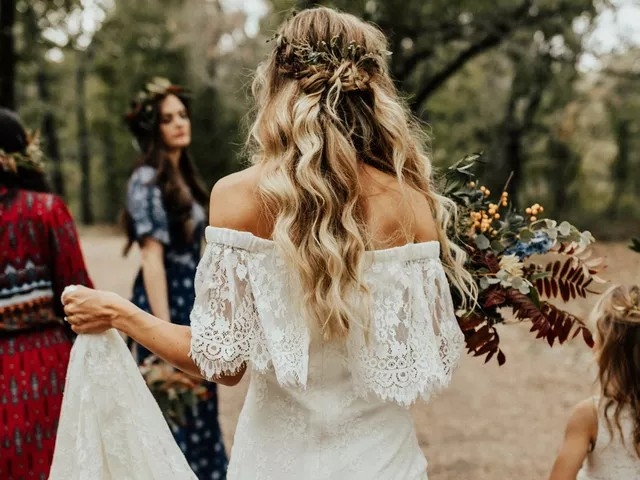 Hair Extensions for Weddings and Special Occasions
04-06-2017
Hair Extensions for Weddings and Special Occasions
If you're aspiring to get tumbling waves or curls you may not have the required length, many brides don't realise how long the hair must be to achieve this look. The answer is hair extensions, the possibilities are endless, whether you want an up-style, curls, waves or poker straight. Hair extensions are a girl's best friend to transform your look effortlessly for weddings, special occasions and proms too.
Ever since the wedding of Cheryl Cole back in 2006, we have seen an increasing number of clients wanting to achieve that long wave look for their special day. The length of extensions you choose here is crucial, not many of us actually have the length required to perfect this look. At New Image Hair Extensions Manchester, we offer a free private consultation to go through exactly what you're looking to achieve. We recommend that you come in at least one month before so you can experiment with styles and settle on a look that complements you best. We can arrange for the style you choose to be done on your big day as well as your make-up should you require. We only use the best Remy hair at New Image so your new look will last for months to come.
If your jetting off somewhere exotic after, then check out our "How to wear your extensions with style this summer" or "Tools & Aftercare advice blog" for information on looking after your hair whist away. So, you look equally as stunning as you did on the day!
---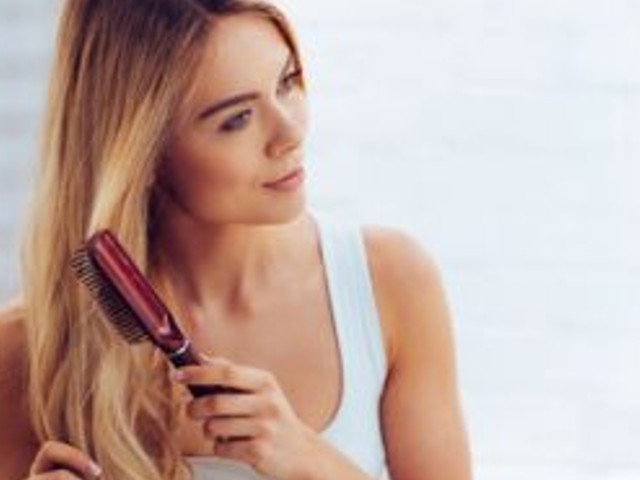 Hair Extension Brushes, Tools and Maintenance
01-03-2017
Hair Extension Brushes, Tools and Maintenance
Whether you've taken the plunge and got your new hair extensions or are still toying with the idea here's a handy guide to looking after your new hair.
Prevention is definitely better than cure!
Now, I can be lazy sometimes and wash my hair in the bath, that said not when I have my extensions in. Use a shower head opposed to dunking your head right in. Gently massage your head making sure not to tangle the strands, try not to over rub the hair either, it's just not necessary. Remember your new hair doesn't have a running bloodstream going to it like your own hair does. If you have super greasy hair I recommend Nioxin as it strips all the oils and build up from the scalp leaving a great base for a fabulous conditioner. If like me you have fairly normal hair then you can use pretty much any shampoo you like, this is the beauty of the micro ring. In days gone by this was never possible with the sole use of glue, oils would break down the bonds and effectively reduce the longevity of your extensions.
Conditioners are key here; we advise using something with keratin in, Golwell kerasilk is one of the best on the market to keep your new hair in tip top condition. Use this on mids to ends and leave for as long as possible. Once done squeeze excess water and towel dry gently.
I tend to leave my hair until after I've done my makeup, which gives it a little more drying time. After this I section my hair off, we recommend a tangle teezer if you have problems getting a comb through. Invented in 2007 by Shawn Pulfrey, this has been a god send to anyone who wears extensions.
Once sectioned use your favourite protection spray again on mids to ends and dry your hair as normal. I like Uniq one as it pretty much covers all my hair needs including heat damage, shine, frizz control and colour fade protection. It even has UVA/UVB protection in so I don't need to use lots of separate products. Avoid tugging on the strands, keep the bottom section out and dry first, just as your hairdresser would. Let down the next section and repeat.
Styling Your New Extensions
The good news is you can use all heat appliances on your new hair as long as you opted for real hair. I love my hair poker straight and usually blow dry as above and reach for my Cloud Nine straighteners.
As much as I absolutely adore dead straight shiny hair, now and then I love to mix it up with curls and waves. I'm a huge fan of the lived in wave, that style that says "I woke up like this". After getting this wrong for many years I finally found a technique that works a treat. The secret is to use two different styling tools, yes that's right ladies get your straighteners out alongside a barrel curler. Using the straightener at an angle, then alternate the tools to get that effortless look. Leave out the ends, this will achieve a bed head chic Kim Kardashian would be envious of.
Now if the thought of washing, drying and styling your hair all the time fills you with horror then worry not, I always use dry shampoo in-between washes to extend the life of my clean hair. Not washing it all the time will give a health benefit too as many people over wash the hair causing breakage and dry ends. I've even been known to use talcum powder if my dry shampoo has been used up (mention no names).
Prepare Your Hair Extensions for Bed
This depends on what style you are going to opt for the following morning. The best way is to plait the hair but this will leave kinks so I usually wear it in ponytail. This restricts the movement of the hair during the night. Once a week I wash my hair as normal but leave the Kerasilk conditioner in. I wake up the next day shower it off and I'm left with super soft hair.
Follow these simple rules and you can't go wrong, if you've done your research and found a true professional with a passion for what they do, then go for it. The good news is at New Image Hair Extensions Manchester you're guaranteed for 3 months. If you've lost a few they will replace them free of charge. You also get a free maintenance appointment should you need some pushing back up or moving. If you need any extra advise they are always on hand.
---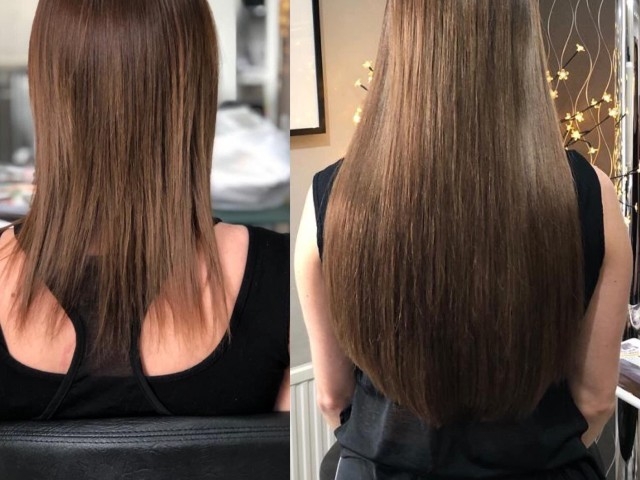 Hair Extensions for Fine Hair
20-02-2017
Hair Extensions for Fine Hair
Many women with fine hair come to New Image Hair Extension Centre wondering if hair extensions are right for them. We all want to be able to experiment with our hair, wearing different styles and lengths. Of course there are the obvious approaches including healthy eating, using less chemicals and heat on the hair along with hair treatments that in time may help the problem. Unfortunately fine hair is normally determined by your genetic makeup so no amount of biotin supplements or vitamins will solve it. At New Image Hair Extension Centre we offer a free private consultation, in this time we can assess your hair and tell you if you are suitable.
In reality depending on how fine how your hair actually is, there is always a solution. The best way is not to go overly long. Most people want volume over length these days. This has many benefits including, making the extensions less detectable, less weight on your own hair and makes hair extensions easier to manage. Many women just want that thicker ponytail or to be able to style and curl the hair. So choosing the correct method and type of extension is key. Of course you could opt for clip in's but this doesn't solve the problem of everyday volume. Going to the gym, swimming and many other activities would be a big problem with clip in's so let's talk about micro rings and fusion bonds.
Micro Rings are a very small ring that attaches to your new hair. They are extremely light weight with a silicone lining inside to strengthen and protect the bond. Micro rings come in a variety of colours so we can match your own hair without them showing through. Of course the best method to use would be mixer of both rings and fusion bonds so let's move on now to bonds.
Bonds have been around for over 30 years, overtaken by the micro ring in the last few due to the fact that rings make tops ups and maintenance a lot easier. We recommend using the bonds at the sides of your hair if you have fine hair, a lot of clients use this method as most ladies have finer hair at the side of the head, this is pretty typical and the bonds make the extensions even more discrete.
Other methods include weaves but we certainly don't recommend them. Weaves are extremely heavy on your head. They pull constantly on your own natural hair and would most definably be seen through fine hair. They also have to be tightened every 3-6 weeks and usually only come in one colour. Wearing a weave on fine fragile hair would only make to problem worse.
So to conclude, fine hair needn't be something to live or put up with. It can be overcome with even just a few cleverly placed extensions to mask in the area most needed. We offer a free private consultation in our Greater Manchester salon; free maintenance check up and 3 month guarantee are also included. Give us a call today, I've included before and after pictures of some of our clients who did previously suffer with fine hair hang-ups, you needn't suffer in silence.
---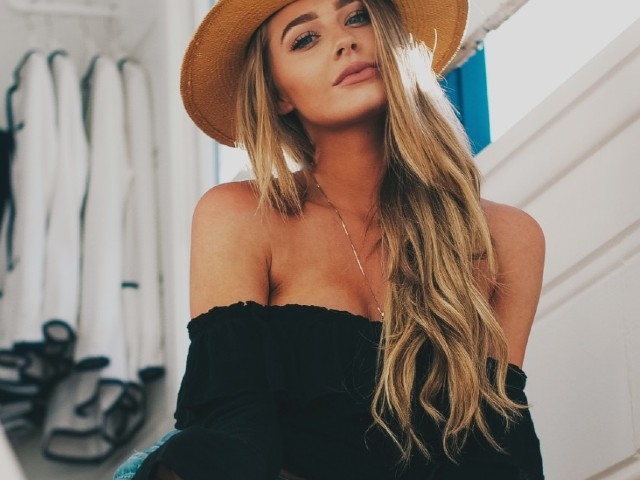 How to Wear Your Extensions with Style This Summer
13-01-2017
How to Wear Your Extensions with Style This Summer
Hair extensions have had for whatever reason some bad press over the years. Thankfully this has all changed, with the introduction of better application and highly trained technicians that train specifically in extensions to give you the hair you've always dreamt of. In the past hair extensions would either be seen on the rich and famous or a poorly fitted clip in weft. I've even seen clip in's half on half off, not a good look.
Nowadays, hair extensions if done correctly are almost undetectable. They should blend seamlessly with your own hair creating a style that falls, flows and moves just as your natural hair would. With summer just around the corner, now is the perfect time to experiment. Just as when you have a natural looking tan, making you look and feel slimmer. Hair extensions seem to work this magic too. Hair extensions are the perfect getaway accessory that changes your style in an instant.
How to make sure the secret stays with you.

Now, to avoid the fake look firstly choose your hair with care. Synthetic hair is of course cheaper, but as the saying goes "you get what you pay for". Secondly synthetic hair can't be heat styled as real hair can. The length you choose to go can really impact on the final result too. If you opt for a ridiculous length that would challenge Rapunzel then be prepared for people to ask "is that hair really hers?" We always recommend that you go only two to three lengths longer than your own, if your looking for length and for those who just want to thicken a finer style the all important cut is the crucial ingredient. Glue now is a thing of past with people opting nowadays for the ease of the micro ring. Not only do these little gems make it easy to remove the extension but they make top ups and maintenance a joy. They have the advantage over the weft as these tiny little rings can be pushed back up the hair shaft every 3/4 months, whereas the bulky weft must be tightened every 3-6 weeks.
Finally, the all important colour match. Get this wrong and it matters not if you've followed all the other given advice. We use as many colours as is necessary to get a perfect match. The hair is hand blended in front of you and guaranteed for three months so no-one will know your wearing them. Many wefts only come in one colour that will totally give the game away.
Straight vs Curly "The holiday hair debate"
We all know that straight hair can work perfectly whilst sporting a cocktail dress walking in the cool U.K air. If you're anything like me on holiday keeping that poker straight style can be nothing less than frustrating. Opt for beach waves or tousled locks to improve the look of holiday hair, luckily having hair extensions in makes this so easy to achieve. Using a U.V filter and proper styling products before you dry your hair will improve its condition and protect from any further heat damage. Tie your hair up and back whilst swimming to avoid tangles and knots. This goes without saying even without extensions in. Pool water can be drying on any hair so if you must get it wet remember to rinse it after. We all want that beach kissed look with our hair skimming our bikini bottoms, this is thankfully now possible with ease.
---