Blog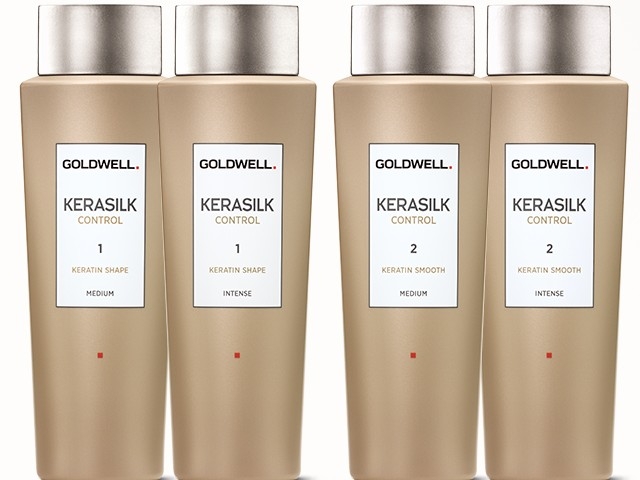 What is keratin? All you'll ever need to know
26-12-2017
What is keratin? All you'll ever need to know
If you've ever had a Keratin hair treatment then you know just how silky smooth it can make your hair feel, but just what exactly is this remarkable ingredient, and why does it feel so great on your hair?
Keratin is the protein that protects epithelial cells from damage or stress. Keratin is extremely insoluble in water and organic solvents. It is the key structural material making up the outer layer of human skin, hair and nails. Keratin is reduced when hair is damaged physically, chemically and/or from environmental factors, such as the sun. This keratin loss exposes the hair's cortex, making it susceptible to additional damage. Replenishing lost keratin helps to correct porosity and smooth the hair's surface. It restores strength and elasticity, giving the hair a more youthful, healthy appearance.
Which hair types can benefit from a keratin treatment?
All hair textures will naturally contain different amounts of keratin. If you have naturally frizzy or curly hair, it will contain less keratin than that of someone with naturally straight hair. You'll also have less keratin in your hair if it's been coloured or permed. A keratin treatment or daily use conditioner can help reverse that feeling of dull, dry hair, and restore a smoother, shinier appearance. Hair extensions will benefit the most from this astonishing ingredient.
Keratin treatments for hair extensions:
At New Image we will talk you through exactly what your new hair extensions will require to keep them looking great. We will advise you on the correct products to use and these can be purchased on the day. We highly recommend the use of a daily keratin conditioner and in addition to this a weekly keratin mask for the ultimate nurture. Goldwell kerasilk is one of the best on the market. It contains just the right amount of silks and Keratin needed to maintain your new hair extensions.
---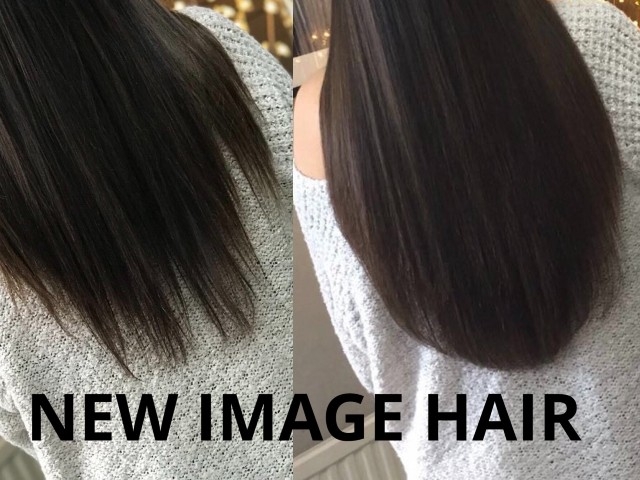 Best Hair Extensions: How can I find an Extensionist I can trust?
29-11-2017
Best Hair Extensions: How can I find an Extensionist I can trust?
So, what are the best hair extensions? It's the million dollar question. There are just so many different types, methods and application techniques out there let alone asking about double drawn and REMY hair. The best hair extensions are HUMAN REMY HAIR. This means that the cuticle runs in one direction so the hair follicles are all going the same way just as your own natural hair does. If you can imagine running your finger the wrong way up your own hair what would happen to it? It would mess up the cuticle leaving an uneven, unsmooth finish. Making sure that your hair extensions are Remy is paramount to a natural, long lasting finish. So you've chosen the hair you want now you need and expert to fit them!
Best Hair Extension Methods:
There are a multitude of techniques out there, wefts, clip in's, micro bond and rings to name but a few. At New Image Hair Extensions Manchester we specialise in Micro bonds and Rings. We believe that is this the most undetectable method around. Rings are just so easy to maintain and make tops ups a joy. Extensions should give you a healthy, natural finish and no-one should be aware that you're wearing them. Bonds are equally as good and extremely discreet; these are best used at the sides of your hair especially for fine hair. Wefts and other methods like tape simply wouldn't cut it; they would be seen through fine hair and pull far too heavily leaving your own hair susceptible to damage. Rings leave no damage whatsoever as they are lightweight and effortlessly removed in seconds.
Find The Right Extensionist:
Many extensionists will try to tell you that they are fully qualified in fitting your new hair. This simply isn't true and to the detriment of the hair industry. You can't go on a day's course, get yourself a certificate and practice on your friend's hair a few times to be a first class extensionist. This takes month's even years of practice. Something we know as we've been in the business for over 25 years. Ask for their credentials and always go on a recommendation. Check the Facebook page for reviews and interact with other people on there before making your decision. It's the only way to guarantee you get value for money and an excellent result.
Colour Match:
It's impossible to get a flawless colour match unless you hand blend the hair to the clients. You can't buy one pack of hair to achieve this. Sometimes 8 packs of different colour hair are necessary to get that exact match. No-one has one colour it is always multi-tonal. Ask if they use pre-bonded hair, if so you know that this can't be hand blended in front of you. We blend each and every strand to attain this, so it's tailor-made just for you.
---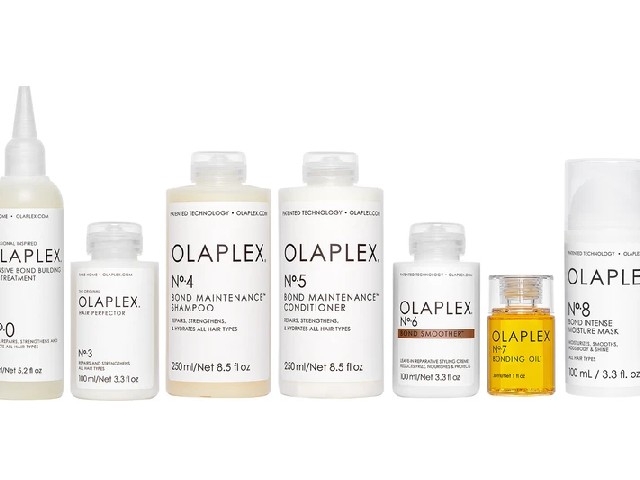 What is Olaplex?
08-10-2017
What is Olaplex?
Many of our clients ask us about Olaplex. They want to know what it is or if it actually works. I have fine bleached hi lighted hair which can start to snap in some areas from over processing. I have to say since I've been using Olaplex, which is coming up to about 18 months now my hair has never looked or felt so good. It's definitely managed to get longer, it's just passed my bra strap now. I would previously get it to a length but have to cut it as the ends would look shoddy.
The cost of an Olaplex treatment ranges from £20 upwards depending on what you need. I certainly would recommend this product if you have bleach on a regular basis. Time-wise it adds about another 20 minutes on to your usual salon visit. It can be used with tints and or as a standalone treatment. It feels like a conditioning treatment and leaves your hair soft and manageable even after bleach.
TWO SALON STEPS, ONE TO TAKE HOME
The simple three-step process includes a patented active ingredient that works on a molecular level to seek out broken bonds in the hair that are caused by chemical, thermal, and mechanical damage. You can use Olaplex to restore compromised hair, or add it to another service to provide the ultimate breakage insurance.
No.1 This concentrated first salon step rebuilds broken disulfide bonds and begins the process of preventing damage and repairing hair.
No.2 The second salon step continues to rebuild and restore any remaining broken bonds ensuring the strongest, shiniest, and healthiest hair possible
No.3 This final retail step provides our client's continuous protection from ongoing damage at home.
---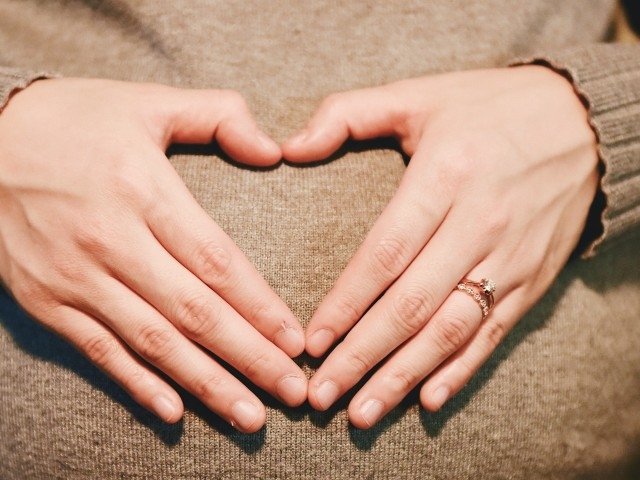 Hair Extensions for Post-Pregnancy Hair
19-09-2017
Hair Extensions for Post-Pregnancy Hair
Many new mums are alarmed to find they are shedding more hair than usual in the first few months after giving birth, there's no need to panic this can happen to many new mums, your hair should be back to normal within a year. No amount of supplements will stop this hormonal change.
Here's what's happening: Normally, about 80 to 90 percent of the hair on your head is growing and the other 10 to 20 percent is in a resting stage. After the resting period, this hair falls out, often while you're combing or shampooing it is replaced by new growth. On average people shed about 100 hairs a day.
During pregnancy, increased levels of oestrogen extend the growing stage. There are fewer hairs in the resting stage and fewer falling out each day, so you will have thicker, shinier hair.
After you give birth, your oestrogen levels descend and a lot more hair follicles enter the resting stage. Soon you will have more hair coming out in the shower or on the brush. This unusual shedding will taper off and your hair will be back to its pre-pregnancy thickness about 6 to 12 months after you give birth.
Incidentally, not all women notice large changes to their hair during pregnancy. Among those who do, it tends to be more apparent among women with longer hair.
What Can I Do About It?
You won't be able to stop the hair from falling out, but you can attempt different hairstyles and products to give your hair a fuller look. Alternately you can get a few cleverly positioned hair extensions to mask the area concerned. At New Image Manchester we see a lot of correction jobs which do just this. Read our 'Fine Hair' blog for more information or we can arrange a free private consultation to go through exactly what you want to achieve. It's perfectly normal but you don't have to wait to have your full head of hair return. Simply give us a call; we are always on hand to give you advice.
---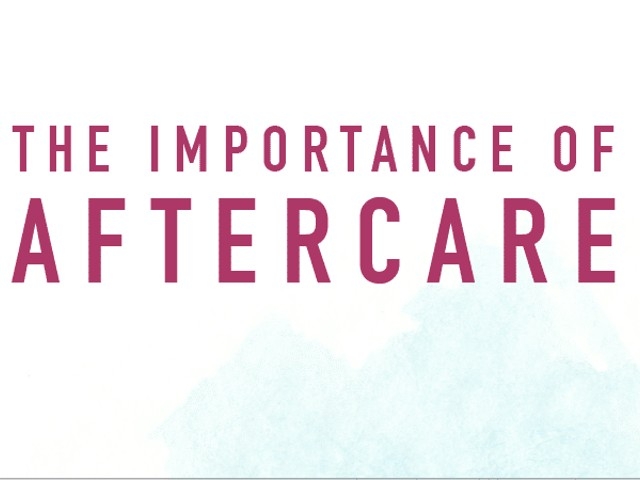 Hair Extensions Tools and Aftercare Advice
26-08-2017
Hair Extensions Tools and Aftercare Advice
At New Image Hair Extensions Manchester AFTERCARE is of upmost importance. Taking care of your new extensions properly will not only keep it looking and feeling great but it will increase the longevity of it too.
Using the correct tools, this may sound obvious but you'd be surprised how many people get this wrong. Your hair brush will be your best friend or your worst enemy depending on which you choose to use. Never use brushes with bobbles on the ends, these will interfere with the bonds or rings so opt instead for a proper extension brush, these have a cushioned base with soft bristles or use a Tangle Teezer, all these are available at the salon at the time of your appointment.
Hairsprays, serums and gels can all be used as normal but will affect the bonds so should be applied further down the hair shaft. Gels and serums will only make your hair greasy at root anyway so should always be applied in this fashion. Following these methods will not only benefit your extensions but should give you extra time between washes. I always use a dry shampoo if I need a lift saving me time and effort.
Heat styling, again you can heat style your new hair as you would your own, making sure you've used a heat defence product beforehand will protect it against any damage or breakage. Treat your new hair extensions as you would you own and you can't ever go wrong. Never pull or put unnecessary strain on your extensions, instead hold the root to give support then brush comb etc.
Want to change your colour? We strongly recommend you get your colour right before you have you new extensions applied. This can be done at the salon with one of our highly trained hair colourists on the day of your appointment. If you've changed your mind three weeks later and really want to have it re coloured then please call the salon before attempting this yourself or going to any other stylist. We are specifically trained in this field but most hairdressers are not. All our REMY hair is multi tonal (made up of different colours) the dye may pick up different tones. If you do dye then make sure you avoid the bond. This of course will affect the 3 month guarantee.
We are available to answer and advise you on all aspects of your new hair extensions. If you have any query then please just pick up the phone or message us. Our service doesn't end when you walk out of the salon, we want you happy for months to come. Book your Free Consultation today.
---